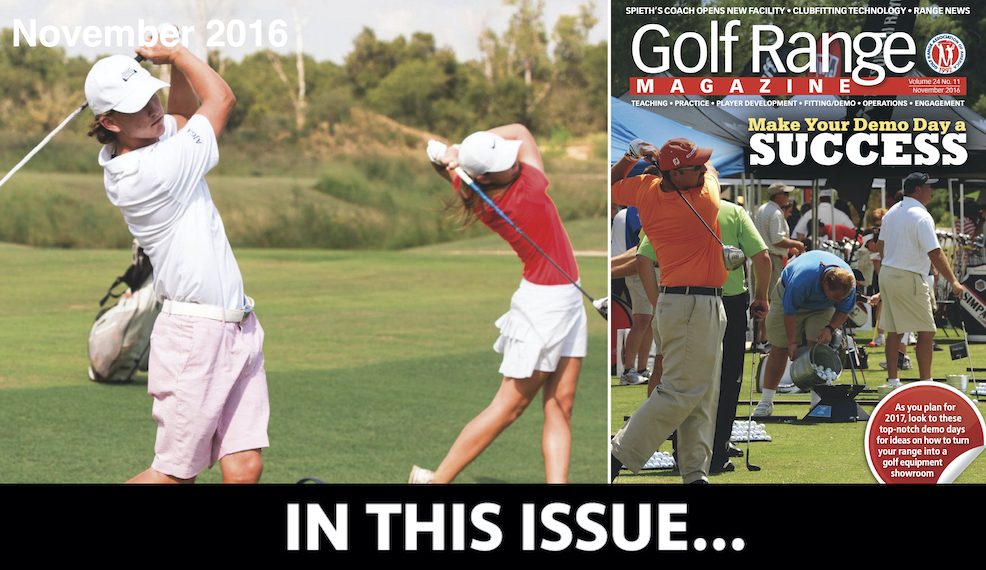 Golf Range News – Keeping you up to speed on interesting stories and trends from the golf practice-and-learning sector.
PGA Show Demo Day & PGA Outdoor Demo Experience – The PGA Show Demo Day, held annually during PGA Merchandise Show Week in Orlando, Florida, is the largest outdoor golf demo experience in the world.
A Tool to Enhance Clubfitting, Teaching and More – The GC2 launch monitor from Foresight Sports is proving to have various usages across the industry.
The Magic Number is 125 – Fighting for a PGA Tour card and a chance to compete.
Upscale Putting Course – New putting course set to enhance membership experience at ultra-exclusive club.
Coaching for the Future – Cameron McCormick, Jordan Spieth's coach, teams with fellow PGA Professionals Corey Lundberg and Andrew Lewis to open golf performance center.
A Strategy Approach to Putting – Sometimes the simplest ideas are best, that may well be the case with Eyeline Golf's Ball of Steel.
Discover more Golf Range Magazine content and industry news here.