New putting course set to enhance membership experience at ultra-exclusive club
The Ridge at Back Brook in Ringoes, New Jersey, is a golf-only private club dedicated to delivering premium golf experiences to its membership. To uphold that commitment, ownership recently decided to build an 18-hole putting course designed to enhance the membership experience for individuals and families alike.
"Besides the obvious – active members and guests of the club – we think it will be a great venue for junior golfers to be introduced to the game of golf, as well as spouses who do not play golf," says Joel D. Moore, owner of the acclaimed Tom Faziodesigned regulation course that opened for play in 2002. "Playing an 18-hole putting course is a great activity for the entire family."
Moore said the project, which is due to formally open May 1, 2017, was undertaken for several reasons. "The Ridge at Back Brook is a very private and exclusive golf-only club, meaning we do not offer a pool, tennis, or other amenities you might see at a country club. Our practice facilities are a very important part of our total golf experience."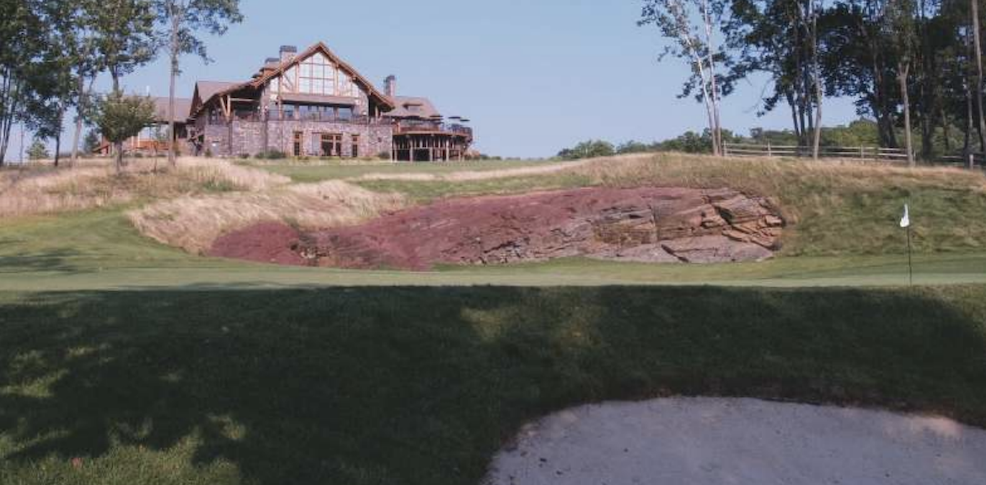 The course owner said the club's original putting green did not have a large flat area where members and guests could practice their putting stroke "without being influenced by significant undulations."
He added, "Secondly, since we are always looking at improving our practice/golf facilities, having an 18-hole putting course, along with a separate large flat area for practicing putting, provides our members with a significant improvement and a facility that most private clubs do not offer."
There has been a lot of buzz amongst the club's members, who are "very excited and cannot wait" for the new putting course to open for use. Construction took about five weeks to complete, with the turf presently maturing and growing in.
Pavelec Brothers, the golf course-design firm that built the regulation course at the club, also constructed the new putting green.
"The putting course was built to United States Golf Association standards," observes Moore. "Meaning it has a gravel layer with installed drainage pipes, 12 inches of greens mix, and is seeded with A-4 bentgrass, with an upgraded irrigation system. The entire green was surrounded by turf-type fescue sod." The new putting green is approximately 30,000 square feet and has a separate section that is flat for traditional practice putting. "We envision the putting course to be used on a regular basis by our members and their guests, maybe to settle the competition after a round of golf or when time is not sufficient to go out and play a full round of golf on the course. The putting course can be utilized for fun and practice in a relatively short amount of time," Moore describes.
It is also believed that the putting course will be used when the club hosts outside outings and events, an additional activity that "will be part of `The Ridge Experience' for those non-members that day." "That gives us greater potential for generating more revenue from non-member events. And, of course, when we have our member/guest events the putting course will be an integral part of the planned competition," Moore says. "The new putting course is another example of how The Ridge separates itself from other private clubs."