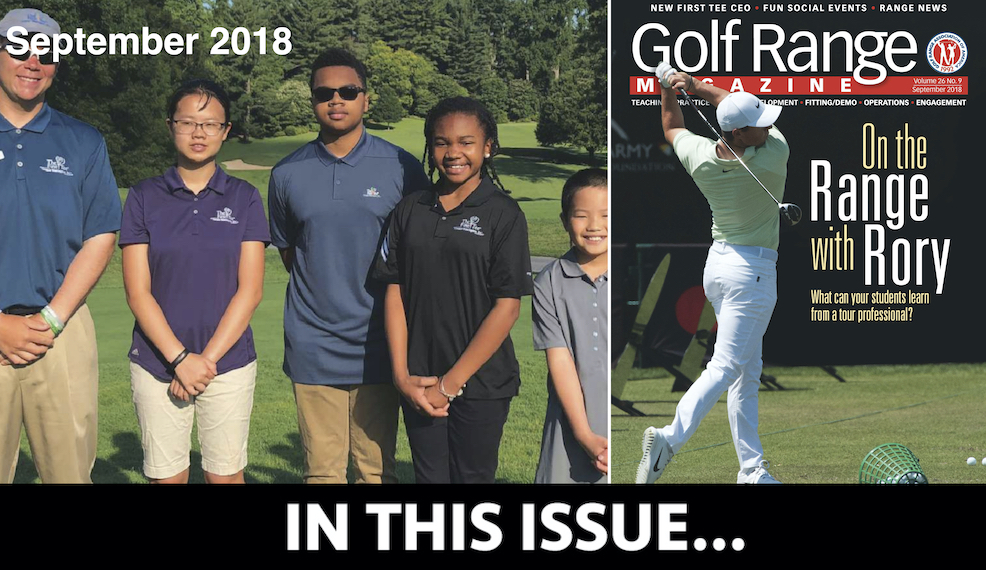 Golf Range News – Keeping you up to speed on interesting stories and trends from the golf practice-and-learning sector.
On the Range With Rory – Rory McIlroy is one of the most unique animals on tour–he's practically a unicorn.
Rockstar Range – In the summer months with the New Jersey golf season in full swing, members and guests at Springdale Golf Club in Princeton were looking to enjoy every aspect of what their facility had to offer.
The First Tee Enters its Second Chapter – The First Tee has been a golf industry staple for more than 20 years, helping to introduce young people to the game in a variety of communities.
Watch & Wear – John Dunigan likes his players to dress for success, which is why he frequently puts them in a K-Coach (formerly K-Vest) for practice sessions.
Discover more Golf Range Magazine content and industry news here.