In the summer months with the New Jersey golf season in full swing, members and guests at Springdale Golf Club in Princeton were looking to enjoy every aspect of what their facility had to offer. Where tournaments, demo fittings or social events generally ignite an interest, PGA Head Professional Keith Stewart decided to creatively incorporate all three.
The key to making sure your facility stays with the times is to incorporate fresh ideas, right? With that said, Stewart has perennially been known to think ahead of the curve and towards the "next big thing." That next big thing happened to be the Topgolf model that combines games, golf, grub and great drinks into one experience.
"This model is the secret sauce to pique the interest of golfers and non-golfers alike," says Stewart.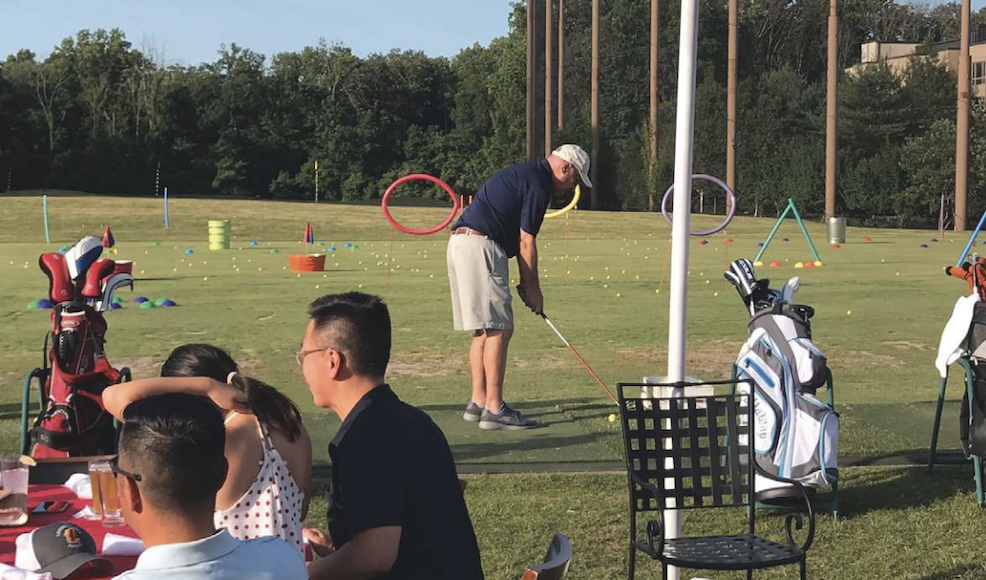 Back in May of 2017, he had the opportunity to showcase to Springdale board members what the Topgolf experience is all about. He scheduled an evening out that the nearest Topgolf venue in Edison, New Jersey. After a night of food, drinks, laughter and a slew of golf games, the board wanted to take the blueprints of Topgolf and build their own event. Four months later, the first event kicked off.
Now, almost a year later Stewart and his staff have successfully completed their second event and are looking to host their third in August. With the most recent event featuring a closest to the pin contest, target practice, nighttime golfing, TaylorMade Demo Day, outdoor bar and food including Black Angus sliders, fried shrimp, a make your own hot dog area and much more.
"Social events where you can avoid sitting for an hour and in turn, have a quick bite to eat or sip on a refreshing drink keeps the range moving and upbeat," says Stewart. "A key component to our Topgolf themed event is the opportunity to introduce the game of golf to non-golfers."
With food and beverage enticing new players to step onto the range, Springdale's TaylorMade Demo area provided the clubs. For many attendees, it may have been their first time ever on the range or swinging a club. To help raise spirits, large targets were set up 30 yards out to keep goals within reach.
Taking into consideration the key events and offerings that Topgolf has with their model, Springdale brought more than 100 members and guests to the range during their latest range night. When looking to connect to new members, golfers and whoever your core audience may be, the sky's the limit. Don't be afraid to reach for the top.