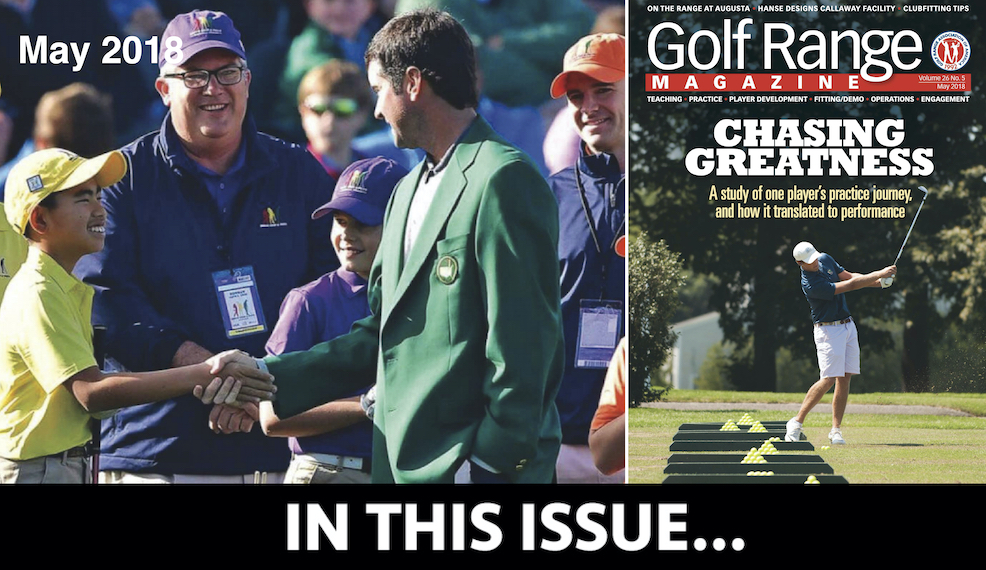 Golf Range News – Keeping you up to speed on interesting stories and trends from the golf practice-and-learning sector.
Chasing Greatness – A study of one player's practice journey, and how it translated to performance.
"Weathering the Storm" – Indoor practice buildings helped many northeastern facilities weather the brutal winter.
Fitting for Drivers: Finding the Right Combination of Clubhead and Shaft – Finding the right clubhead and shaft combination boils down to the player's individual swing characteristics.
Sunday Before the Sunday – A young man's journey from a range in Southern California to Augusta National.
New Range at Orlando Resort Doubles as Outdoor Studio for Golf Channel – The presence of TV production gear—satellite trucks, generators, cameras, miles of cable—brings an added sense of excitement to golf events.
Hanse Upgrades Callaway's Test Center – Callaway Golf recently tapped renowned golf course designer Gil Hanse to renovate its Ely Callaway Performance Center (ECPC) near the company's headquarters in Carlsbad, California.
Rehearsal & Imprints: The Ultimate Mindset Tools – Imagery, visualization and mental rehearsal are common ways to prepare for an action without physically doing it. 
Discover more Golf Range Magazine content and industry news here.