Imagery, visualization and mental rehearsal are common ways to prepare for an action without physically doing it. In this article, we will look at these mental tools as they relate to golf performance and why ultra-elite performers most often use them.
I like the term rehearsal over visualization or imagery. It's simple. Many good things get lost in translation if the term used to describe them seems complex. Rehearsal is not complex, and it leaves an imprint – or stamp that's engrained into who we are as people or as golfers. The more we rehearse the more imprints we build up.
One thing we've seen with the Elite Performance System is that more you rehearse, the more effective you become. It aids the performer in executing the desired action with precision. Our golfers rehearse while walking the course during practice rounds. It helps them improve ability, remember the course and increase their chances of mastering the movements needed for the competitive round. In addition, we train golfers to rehearse the course just prior to starting their round and after their round.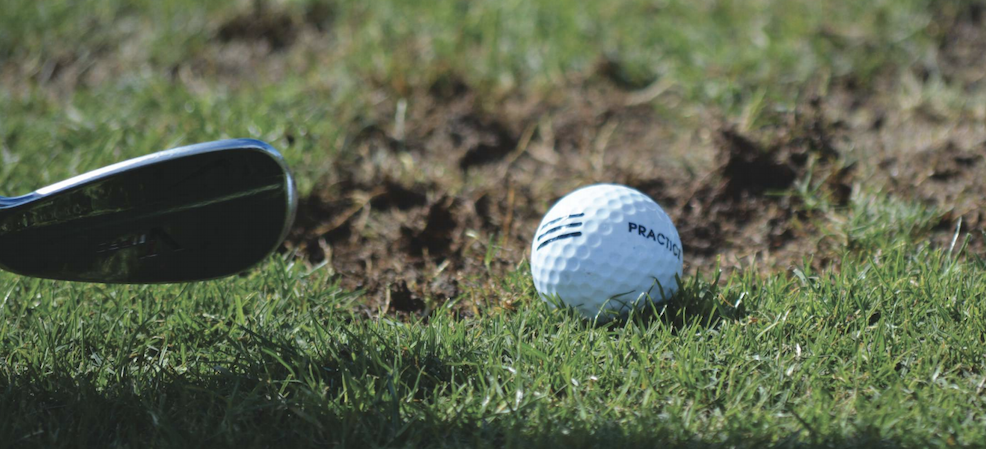 To learn how to rehearse, look no further than your own childhood experiences. Remember as a kid rehearsing your lines for a school play, the Bible verse you had to memorize or a presentation you had to give in class. Children are experts at rehearsal. Without ever being taught they visualize winning races, slaying dragons and becoming champions. So as you rehearse, try to regain some of that vivid imagination you had as a child.
You can imagine far more than you can currently achieve. If your students consistently rehearse what they want to achieve, what they imagine becomes reality. Let me give you a real life example.
Currently, more than 20 college teams utilize the Elite Performance System (EPS), including the men and women's programs at Bradley University in Peoria, Illinois , with men's team coached by Jeff Roche. In October of last year EPS was introduced to the team as they finished the fall season. They are entering one of the most brutal winters in recent memory, which made it the perfect time to introduce EPS.
Because of the extreme weather, the team couldn't play any full rounds of golf prior to their first spring event in February. What was the game plan and how were they going to prepare without playing? The program taught them how to "preload" the golf course and how to rehearse playing and competing in the event. They were very strategic with their plan. This allowed them to be tactical in their preparation. They used Google Maps to lay out aerials of the course. They also used Pro Visualizer and StrackaLine to begin building their strategic game plan.
They literally had months to prepare, rehearsing for this event. The weather was still so cold that they couldn't get outside to train. All of their training was done indoors. Rehearsal, preloads, mental preparation, reloads, golf shots and putts were done with perfection. The process was done a minimum of 30 times.
Now fast-forward to February and they arrive in Houston for the pre-tournament round (PTR) and each member of the team has their entire game plan in a small binder in their pocket. Remember, these guys had not played a round of golf in four months. Needless to say, they were eager.
Coach Roche walked and watched. These guys were like marksman. Coach Roche arrived at the third hole and one of the team members turned and said: "These fairways are much wider than we preloaded." The rest of the team chimed in and confirmed the fairways felt like runways. The rain began to fall as they arrived at the eighth hole and the team continued like nothing happened. As they reached the turn, the host officials gave them the green light to keep playing. They were the only team on the course. They did not even notice it was raining and were so focused on preparing for the next day of competition.
The team finished at dark and after dinner sat down with Coach Roche. They began to preload the golf course again based on what they actually experienced. They were so confident in their preparation. They set the outcome and goals for the week and the team went off to bed.
Coach Roche stayed up until 1:00 a.m. He reviewed all the holes, pin placements and wind conditions throughout the day, and then went through the holes they needed to attack and the ones they needed to be mindful of so the team could be tactical.
The next day the team was more than ready to tee it up. They warmed up their bodies, warmed up their minds and teed off. Well, the rest is history. They shattered their 36-hole school record by posting a first day round of 10- under-par. It included five personal best rounds and school records.
The athletes felt like they had played the golf course a hundred times mentally before their actual round. They went on to finish runner-up in the tournament, two strokes back while breaking the three-day school record. They accomplished every goal they set. Seven days later, the team won their next event and accomplished yet another goal.
With the Missouri Valley Conference Championships a few weeks away, the team repeated the process of preloading and reinforcing the golf course with Pro Visualizer.
The Championship was held at Dalhousie Country Club in Cape Girardeau, Missouri. The team led the wire-to-wire and cruised to a 15- shot victory, capturing the university's first conference championship. They also swept the top three individual spots.
These championship results didn't happen by accident. They were achieved largely because of detailed planning, commitment, discipline and the perseverance needed to pursue those goals. This is the power of rehearsing and imprinting before competition. It's the most important tool in the bag.
This type of mental practice has many advantages. It cost absolutely nothing and can be done anytime of the day from anywhere. One key aspect is rehearsing positive performances – so there's no negative reinforcement. Furthermore, thinking about performing a task is much easier to do than actually doing it. Olympians win the Gold Medal 1,000 times in their mind before the event even begins. The Bradley University Men's Team played Dalhousie Country Club 20 times (in their heads) before they stuck a peg in the ground. The results speak for themselves.