BY: SCOTT KRAMER
Callaway Golf recently tapped renowned golf course designer Gil Hanse to renovate its Ely Callaway Performance Center (ECPC) near the company's headquarters in Carlsbad, California.
The all-new, 11-acre range and test center open strictly to tour professionals and VIP guests has an entirely refreshed look that barely resembles the old one – which originally opened in 2006.
"It was a two-month project we started at the end of August," says Hanse, who collaborated with golf architecture scribe and occasional course design partner Geoff Shackelford. "The notion had been percolating. Then I came out to be a guest on the 'Callaway Live' program, and went down to do a clubfitting at the test center. They asked what I thought about the range and how I might improve its aesthetics. Geoff and I showed them how it could be a much more fun space and give people the opportunity to do more fun things. That combination was ultimately what caused (Callaway's president and CEO) Chip Brewer and his staff to go forward with it."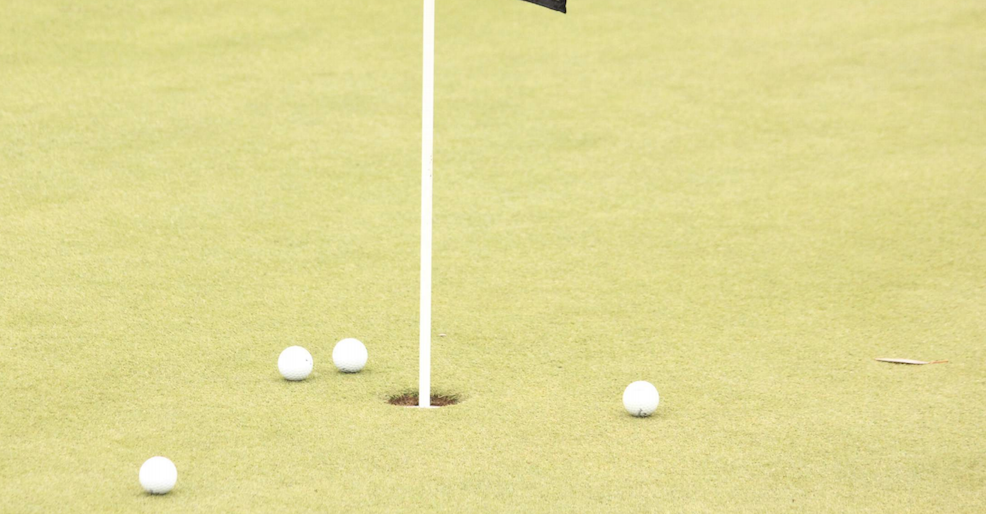 Gone is the one target green concept that previously existed. In are three target greens, seven bunkers, an expansive tee box and an enormous putting green that stretches 100 yards in length. You could literally hit a full wedge from end of the putting green to the next.
"We staggered the targets so that if you want to hit shots a certain distance, you have somewhere specific to aim," says Hanse. "We maximized the space without cluttering it with so many targets that it would feel too crowded. We put in several bunkers, including one for hitting fairway woods out of – it fits in with many Southern California bunkers. Actually, that part of it was inspired by the L.A. Country Club range."
Callaway's veteran clubfitters had say in the revamp, as well. Hanse insisted on that: "to make sure it was all put together the way they wanted it to be. We visualized how it could be prettier and more defined. But at the end of the day, it still had to be ideal for clubfitting."
As expected, the ECPC staff is thrilled with the results. Randy Peterson – Callaway's long-time director of golf product performance – said Hanse hit every mark on the checklist. "The first thing we wanted to do was enlarge the tee box," says Peterson. "There were three tiers, which ate up a lot of room in that space. The grades in-between the tiers were useless, and they got less wide as you went down. So by flattening all that out we expanded the hitting area. We dropped down the entire range by five feet, brought that dirt forward to enlarge the tee and made it all one level, and we were able to redo the drainage. That's been huge, allowing us to spread out people on the tee box so it's more private and to accommodate more people when we host training events."
The greens now simulate what you would see on course. The bunkers collectively have three sand types – from Augusta National's white sand to the local type, with blends between. "They're for different guys coming in from various parts of the country who can practice from the kind of traps they're used to," says Peterson.
And for versatility, the "Himalayas" green can be used for putting tournaments while the range can be set up as par-three holes. Plus, in the spirit of technology, a state-of-the-art 120-decibel sound system now reaches all points of the facility. The adjacent indoor testing facility was also overhauled, and now includes an expanded putter testing area.