By: David Gould
The presence of TV production gear—satellite trucks, generators, cameras, miles of cable—brings an added sense of excitement to golf events. But if you're paying to haul it there, set it up, operate it and break it down, you would be excited to find ways of lowering your costs. Golf Channel, in partnership with Tranquilo Golf Club at the Four Seasons Orlando, recently did just that. The result is a true outdoor studio for Golf Channel productions, including a variety of instruction shoots, "Morning Drive" segments and specialty programs like "Driver vs. Driver."
Tranquilo G.C., which recently switched to a member-only format, spent about $2.5 million on the project, to create a modern, deluxe practice complex on 16 acres that had previously been a simple, no-frills range. Tom Fazio oversaw the work, much of which was carried out by an in-house crew, who overcame the ravages of Hurricane Irma in the process. Golf Channel saw to the installation of hard-wired underground fiber optic cable and other infrastructure to ease the production process.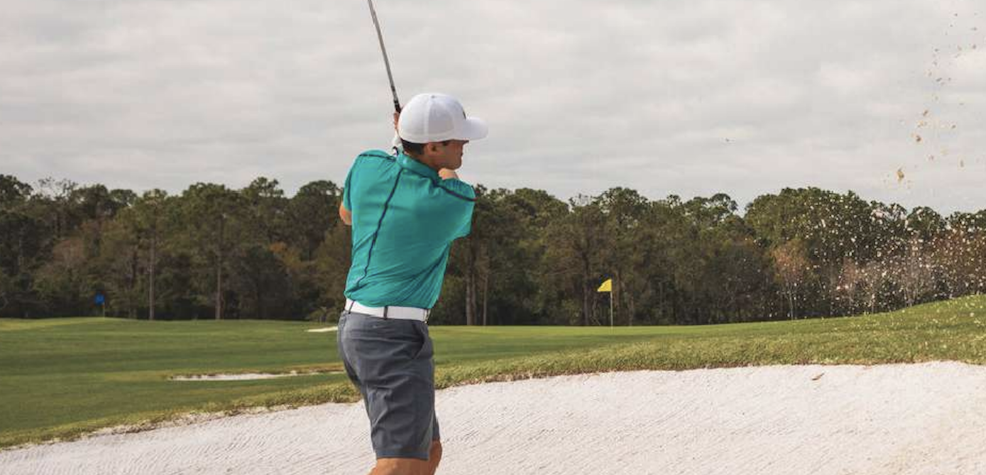 "This is a true showcase setting for Golf Channel, only 20 minutes from our studios," says Keith Allo, VP of programming and productions for the company. "And it's outfitted in such a way that our gear and personnel needs to produce programming are significantly reduced." One of the final details added to the site was a sizable green berm along one end of the main hitting area. The grassy berm provides a lush, all-natural backdrop for filming. The complex is in a section of the property that's fairly set apart and quiet, allowing production to generally avoid noise interruptions— another notable benefit.
"Our presentation of top instructors using indoor studios works wonderfully," says Allo, "but golf is an outdoor game and it's great to have this custom-designed natural environment as an option."
The company has made a major commitment to instruction in recent years, developing the Golf Channel Academy network of nearly 100 teaching centers across the country and acquiring the Revolution Golf online subscription platform for video tips and teaching.
For Tranquilo's 250 or so members (and resort guests with playing privileges), the new complex is a valuable and game-improving amenity — with the added draw of being a place you might run into famous instructors like Cameron McCormick and Martin Hall or Golf Channel on-air talent from across the programming slate. It features the practice range with all-grass tees, a pitch-and-putt course with six holes ranging from 50 yards to 130 yards, and an 18-hole, 26,000- square-foot putting course in the expanded short-game area. To include a dedicated outdoor-studio space didn't create unusual design requirements, according to Logan Fazio, who co-supervised the project, "mainly some extra spacing that you wouldn't otherwise need," he says.
Interestingly, while Golf Channel gains a manpower advantage by having a permanent installation of certain equipment, Tranquilo now has a facility that needs significantly more care and management than the old range required. "It takes three extra full-time people to look after it," says general manager Eric Allain, "two maintenance crew and one operations guy." Oh well, that's show business.