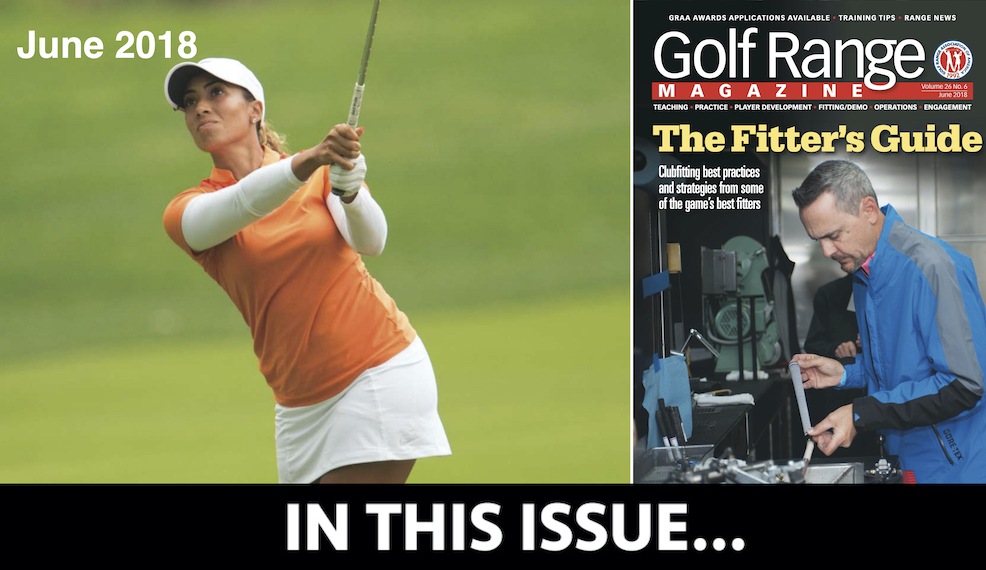 Golf Range News – Keeping you up to speed on interesting stories and trends from the golf practice-and-learning sector.
Guide to Fitting – It's no secret that selling golf equipment can be a challenge, especially in the modern climate where e-commerce, big-box and emerging clubfitting boutiques are all competing for attention from golf consumers.
A Window into Wittek – Co-Owner, Gene Pruban, discusses the brand's position as the No. 1 range equipment provider and what the future holds.
Cheyenne, More Than Her Last Name – An in-depth conversation with LPGA Tour professional Cheyenne Woods about golf, practice, life and her greatest fear.
Hitting it Out of the Park – Palmer Design architect, Thad Layton, maximizes terrain with innovative Golf Practice Park.
The 4 Stages of Developing Athletes: Learn, Compete, Win and Advance – I've been lucky enough to spend more than 30 years around high performance athletes and human beings.
Quick Learners – Instructors like how SuperSpeed devices help their students get a feel for faster swing speeds that ultimately produce longer drives.
Discover more Golf Range Magazine content and industry news here.