Instructors like how SuperSpeed devices help their students get a feel for faster swing speeds that ultimately produce longer drives
Amateur golfers often have a hard time distinguishing between swinging harder and swinging faster. But with swing speed all the rage, it's important to drive your point across as simply as possible. Many teaching theories abound, but the SuperSpeed training system is catching on with golf instructors and players of all levels because of its simplicity, instant feedback and a feeling from the user that he or she is becoming more athletic with the sessions.
"Golf is a game centered around a variety of skills, but in the end it's primarily about feel. If a player cannot feel their golf swing, or the movements that place the club and body in position to deliver the club to and through the ball, then the learning and improvement process becomes more challenging," says Michael Haywood, PGA Director of Coaching and Performance at The Player's Institute in Tucson, Arizona. "I often stress the need to focus on a dynamic approach to performance and improvement, and that starts with reliable equipment and programs."
"SuperSpeed is at the top of my list for players in the gym, at home, in the office and in my performance studio. It's been a consistent program for me that is another layer of player development that ensures variety and a fun approach to improvement."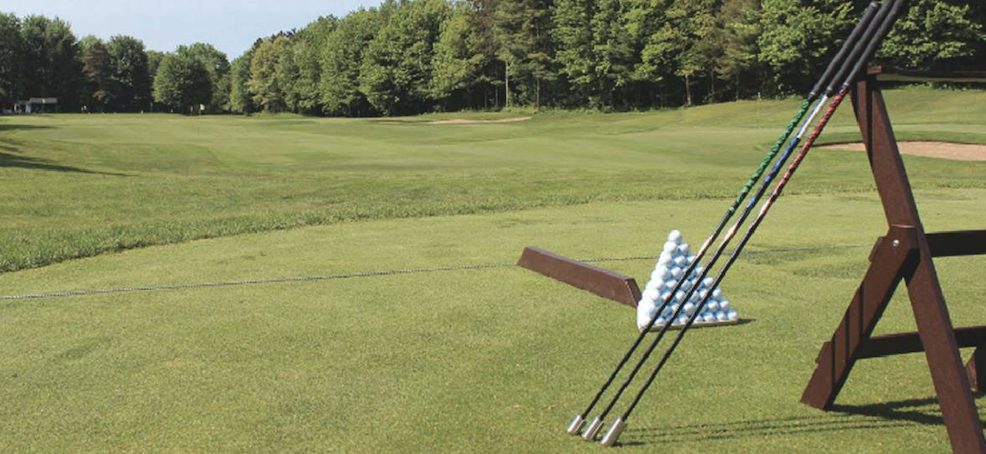 SuperSpeed has training systems for men, women, juniors and seniors, with color-coded clubs of varying weight, all 45 inches in length. Different training protocols include normal stances, varied stances with the lead foot and trail foot in different positions, and even swinging from the non-dominant side. Following a pattern to club usage makes the increase in swing speed seem natural and adds interest to the activity.
"There's no question SuperSpeed is a system and not just an aid to throw in the bag," Haywood says. "The protocols that have been developed are designed to create attainable objectives over time. With my students it's all about a game plan and pattern of improvement. I evaluate my players' capabilities through a series of assessments. Once that is completed, we chart a course of improvement. The results in this arena are undeniable in my opinion."
Haywood, who has been using SuperSpeed for about three years, has designed his own methods and protocols to fit individual students. "I do this primarily to provide variety," he says. "Depending upon the initial assessment, I'll put into place a pattern of use for each student. And, since I have a committed student for at least six sessions with the system, I do everything possible to provide a variety of progressions and protocols. This allows me the flexibility to begin the program in a way that doesn't overwhelm the student, instead working incrementally so we can see the results necessary in speed, feel and feedback to attain increases in distance. In the end, it's about hitting the ball farther with a great knowledge and awareness of the body."
That awareness sometimes involves trickery, as the concept of over-speed training often means fooling the mind into thinking that you're swinging faster than you thought possible, in addition to training different muscle groups, which helps keep the swing fluid.
"By working with the lighter swing weights of SuperSpeed, you allow the player to utilize the smaller muscles more effectively to produce good feedback," Haywood says. "In my opinion, there is no swing that's too fast, as long as we have good rhythm to the swing. I've often said in teaching summits that speed is the glue that keeps the swing together. Meaning, when a player loses his or her-speed, the angles and powerful movements of the golf swing begin to break down."
Instructor Jordan Young of the Fox Hills Learning Center in Plymouth, Michigan, says the SuperSpeed system has gone beyond increasing his students' swing speeds to increasing growth at his facility, which he operates under the Jordan Young Golf brand name. "I specialize in player development using the coaching model for training in small groups. Juniors and adults train year round on monthly plans in 90-minute blocks. Development levels are selected based on commitment and goals," Young says. "I have incorporated SuperSpeed devices and training within my groups … and printed out the PDF protocols for all students to train on their own, if necessary. But we always use SuperSpeed as a station to get faster."
Since that time, Young says it's typical for students to increase swing speeds by up to 5 mph. He also likes SuperSpeed because it can be used effectively with juniors and adults. "It's a proven difference maker," Young says. "I see the aid as both a training object and a fitness tool. Speed is a very important variable in golf and most players need to be a little faster, for sure. I like how SuperSpeed provides a layered training protocol with the goal of gaining more speed."
During individual lessons, Young uses the step drill for his students' swings, from both sides of the ball and using all three weights. When training in groups he uses six stations, with SuperSpeed usually occupying three of the six swinging exercises.
"The quick change from station to station remains popular with both juniors and adults," he says. "I prefer the balance of left-handed and right-handed swings with the light, mid and heavy sticks, and then back to light weight to finish up. It's effective, keeps the students active and gets good results."
Young also makes sure to incorporate proper swing sequencing with his speed training.
"I make sure students vary their speeds in progression, from 25 percent, 50 percent 75 percent and then 100 percent," he says. "Being able to move in proper sequence needs training as well. Just trying to swing fast doesn't always produce efficiency."
SuperSpeed is also appealing to Young because it doesn't require technical monitoring or maintenance.
"I think a good balance of non-electronic training is important to development," he says. "In the end, though, everyone wants to see their speeds go up, and if there numbers are higher, they're thrilled with the outcome."