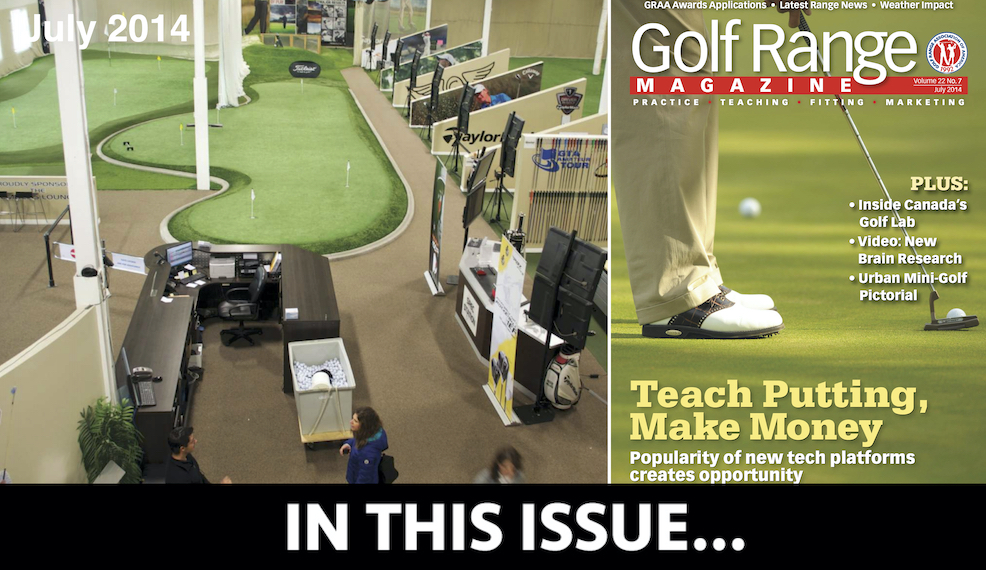 A Wide Range of News – Keeping you up to speed on trends in the golf practice-and-learning sector.
Bringing More Value To The Lesson Tee – The art of caring service has a science to it. You'll find that out as you audit your business and study how work hours are spent.
Systems for Putting Improvement Open the Doors for Teaching – In the age of AimPoint and other specialized platforms for improved performance on the greens, teaching professionals are stepping up the emphasis on this skill area.
July's Featured Top 25 Teaching & Training Aid: The Orange Whip Swing Trainer – This month's top-rated training aid has a cool name and a colorful look. It's also highly functional –and more versatile the more you use it.
Having Completed His Ultimate Performance Center a Canadian Coach Seeks New Paths – Impressive in his mix of brawn and brains, former long-driving professional Liam Mucklow is becoming an influential leader of the increasingly science-based practice of golf instruction.
Discover more Golf Range Magazine content and industry news here.