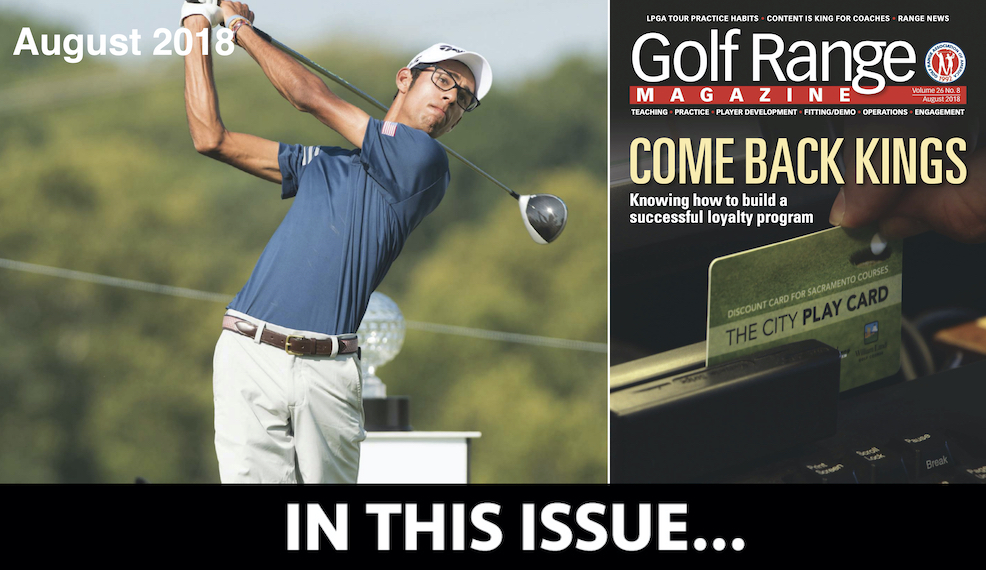 Golf Range News – Keeping you up to speed on interesting stories and trends from the golf practice-and-learning sector.
Come Back Kings  – Building a successful loyalty program.
The Future of Professional Golf is Bright – There is a growing theme in college and junior golf: going deep! I'm not talking about driving distance, either.
4 Simple Ways to Improve your Website's Google Ranking – So, you Googled your business and realized you're three pages deep in the search results…how do you ensure people find your website?
Swing Thoughts and Range Habits from the LPGA Tour – We caught up with three major champions and one of the LPGA's best ball strikers.
Keeping a Performance Journal & Analyzing the Entries – If you're reading this article, you're more than likely a coach, golf professional or leader at your facility.
Content Coaching – CoachNow helps instructors stay in touch with students and provide guidance and motivation no matter the location.
Discover more Golf Range Magazine content and industry news here.