By: Brendan Ryan
There is a growing theme in college and junior golf: going deep! I'm not talking about driving distance, either. Some of the scores players have turned in within the last six months have been pretty jaw dropping. Here are some examples:
Andrea Lee, Stanford: 58 in practice round

Cal Berkeley: Wins Wyoming Desert Intercollegiate with a team score of 47-under-par

College of Charleston: Wins Loyola Intercollegiate with a team score of 48-under-par

UNLV: Wins National Invitational Tournament with a team score of 50-under-par

Kaitlin Milligan of University of Oklahoma: 62 in the first round of the Westbrook Invitational

Akshay Bhatia: First ever back-to-back winner of the Boys' Junior PGA Championship

Ximena Gonzalez Garcia: 64 in the final round of the Latin American Junior Classics in Mexico

Florida Junior Tour: 27 boys broke par at Stone Creek, including two final round 65s

Dongjin Park: 61 in first round of IJGT Georgia Open at Savannah Harbor

Julian Perico: 205 (three rounds) to win AJGA Invitational, including 65 in the second round

Yealimi Noh: Posted a three-total of 24-under-par at Girls' Junior PGA Championship
These kids and college golfers are good, and it's not a trend that just started. In 2016, boys produced 902 rounds in the 60s in AJGA tournaments while girls were responsible for 626 rounds in the 60 by girls. In 2017, boys broke par 1698 times while girls did it 454 times.
It's not only happening at the AJGA level, where the countries best juniors showcase their skills. According to Chris Smeal, founder of Future Champions Golf Tour, an elite junior golf tour in San Diego: "The scores that it takes to compete in junior golf are very low! Last year, we had several scores under 65, including a 62 in our recent FCG Western States Cup and a record 15-under-par win the girls division."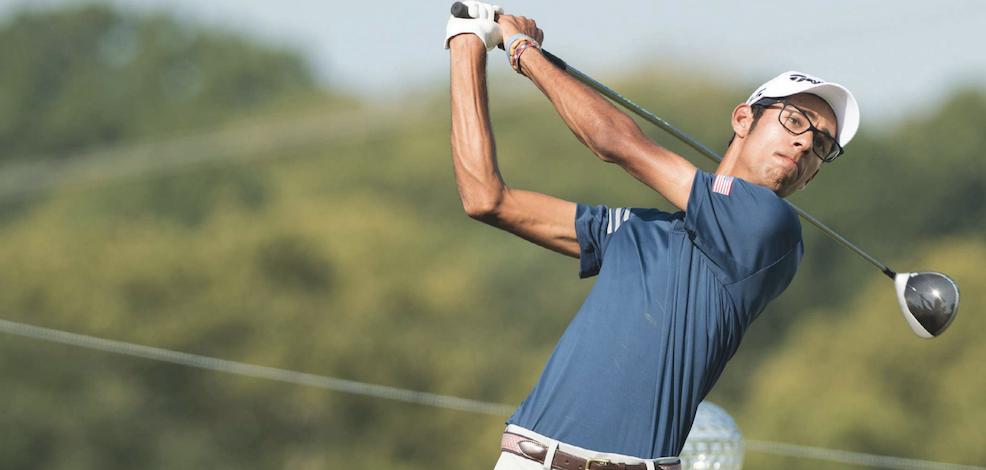 Data collected on the Junior Tour of Northern California shows that to win in 2017 the average two-day boys' score was 143.48 (2 day) and the average girls' score was 146. Julian Perico's three-day total of 205 during an AJGA Invitational was even more impressive – that's an average round of 68, in case your were curious about the math. He did it at the Club at Carlton Woods' Fazio Course, which measures 7,358 with a course rating of 75.8 and a slope of 144. This means that at points, junior golfers are playing at handicaps of plus-9 or better in tournaments. The results seriously close to what it takes to play elite amateur and even professional golf.
"We have 80-plus highly motived students at Bishops Gate who work to better their game every day," explains Kevin Smeltz, a top 100 teacher and Director of Instruction at Bishops Gate Academy, where he coaches Perico and Dongjin Park.
"These students live right on a world class golf course and practice facility, they also have access to outstanding technology, and a support system which includes experts in fitness and psychology like Dr. Fran Pirozzolo and Karen Harrison, M.S."
While the golf is not necessarily better than a decade ago, it is certainly deeper. Youth has more access to tournaments and opportunities to play.
"The biggest difference from junior golf when I was a kid vs. now is that U.S. Kids and other organizations have streamlined the process allowing kids to build competitive experiences on courses where they have an opportunity to break par," says PGA Tour credentialed coach Dan Carraher. "Kids as young as 10 are shooting 10-under to win tournaments, creating a large pool of young golfers who are simply not afraid to shoot way low. With so many great young players, tournaments across the country are seeing low scores."
While, more players are breaking par, the best players are demonstrating they can go long streaks under par earning scoring differentials into the range of minus 7 to minus 9. Scoring differential is the players scoring average against the course rating. A scoring differential of 0 would mean the player normally shoots the course rating. A negative scoring differential means the player typically shoots better than the course rating, which in broad terms means the players handicap would equates to a "plus" or better than par. Now consider there are more than 500 boys and 300 girls on the Junior Golf Scoreboard with negative scoring differentials.
For competitive junior golfer, parents and coaches, it is important to make "breaking par" one of the skills that juniors learn and practice as part of their development. For many, this process begins on their home golf course and can start with the junior playing the course from as short as 5,200 yards. The key is the junior learns to leverage their strengths in order to make birdies, as well as feel comfortable shooting scores in the 60s. For some, as skills improve, it even means starting to think about elusively low scores in the 50s.