CoachNow helps instructors stay in touch with students and provide guidance and motivation no matter the location
Some of your students likely have their head in the iCloud, so why not use that to your advantage. Concepts from Edufii Inc. can help make that connection. The company was started in 2012 to help instructors form relationships through its cloud-based coaching platform and skill development network. One of the company's popular products is CoachNow, which provides a path of communication between instructors and students by keeping them accountable and educated between sessions. This is done through an Edufii Training Space that enables coaches to capture techniques and drills with videos, photos, audio and text at the range, court, field or gym, while also providing feedback from training aids and other technologies.
A big fan of CoachNow is Andy Miller, the PGA Director of Instruction at Ledge Rock Golf Club in Mohnton, Pennsylvania, who has been using the app for about three years.
"Initially the appeal was that it would save me time in recapping and summarizing sessions with my students," Miller says. "I used to spend a few hours every day sending out lesson summaries. Now I can do it during each session and literally save hours each day."
The app allows instructors to set up and invite an individual or group to initiate communication, chart progress and assist with areas of improvement between sessions. An image is added to the user's profile for easier implementation, and Edufii creates a demo account that helps instructors get started and store information. Videos and photos can be taken and downloaded or used from your current photo stream, and the ability to tag a post provides a record of the areas you're working on with students. This in turn provides an audit trail for students to reference when perusing previous sessions.
Miller, who uses a variety of technologies with his students, likes that CoachNow eliminates the need for multiple tools that can deter them from reaching their potential.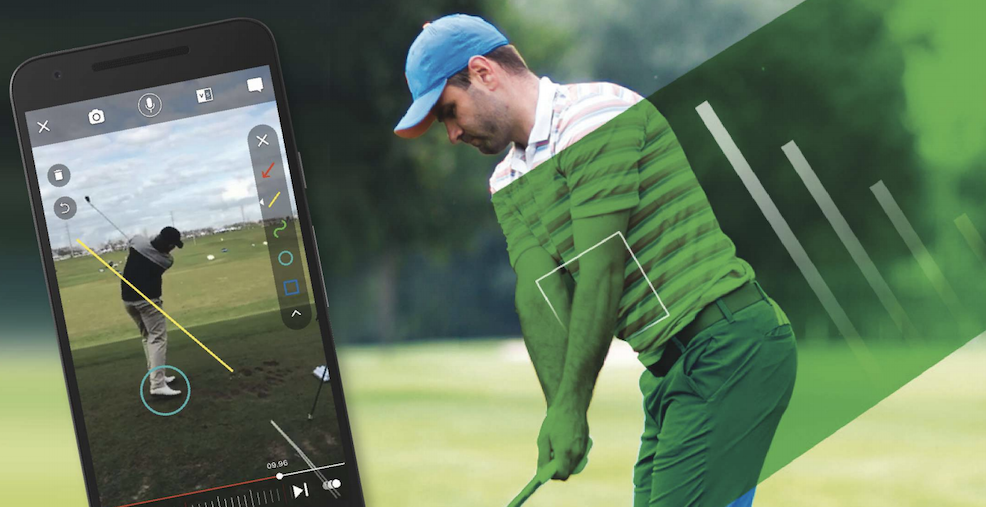 "I use it for all things communication now with my students," he says. "I can share K-Vest summaries, FlightScope sessions, videos, notes, links or anything that I feel will be valuable to my students. This gives me the ability to share so many things, so quickly.
"CoachNow has made the learning process seamless, as I can highlight key points from each session with a student, and the student can then watch it at their convenience. CoachNow is the key for me to reinforce key concepts and ideas with my players."
While Miller sees most of his students on a regular basis, he has some from out of town that he only sees a few times a year, with the primary method of communication between visits the CoachNow app.
"They post videos and questions, and I can share my thoughts and ideas on what they need to practice," he says. "It is unbelievably easy to use. I have used it with kids as young as 4 or 5 in our junior ladder programs, with their parents as facilitators, and with students over 70 years old. I encourage all of my players to post something on CoachNow every time they do something golf related. It's perfect for storing all of the information in one place."
With face-to-face teaching methods fading a bit but still a relevant part of instruction, Miller stresses that CoachNow is a good way to blend both formats.
"It doesn't get more real than giving the player the ability to watch portions of their golf lesson whenever they want at their convenience," he says. "If we identify an area of the student's game that we need to address, we'll talk about what it is and I'll have the player repeat it back to me in their words and video them for the app. If there are specific drills or games for them to incorporate into their practice plan, I film the player doing the drill or playing the game so they can remember exactly what it should look like. It is a very powerful learning tool that maintains a personal touch."
Tasha Browner, director of instruction at El Caballero Country Club in Tarzana, California, also likes using CoachNow because of its simplicity and ability to connect with students at any time.
"The best part of using CoachNow is that it is one of the few pieces of technology that is simple to use, benefits both the student and teacher, adds value to each lesson by tracking progress, and can be used with individual and group lessons and is a private service," says Browner, who has been teaching for 12 years and using CoachNow for four. "It is a multifaceted platform that is a worthwhile investment that significantly adds value to the student experience.
"Our entire teaching staff uses CoachNow with individual lessons and with golfers of all ages. We also use the platform for our junior golf camps, clinics and member golf tips." Browner also finds CoachNow to be a motivator for her students. "When you create a Training Space for the golfer, the teacher and the student can add in videos, pictures, notes and audio to each post," she says. "Most of our students stay connected by making their own posts with notes from their practices and rounds, videos and pictures of themselves or their scorecards."
CoachNow also adds value to her team's lesson plans and packages.
"It's an incredible service to add to each lesson when the teacher and student can communicate privately while feedback and progress can be tracked," Browner says. "As a retention tool, we hear feedback from golfers that they are more motivated to practice and are more clear on what to do in between sessions. This most certainly creates a stronger long-term partnership with an important benefit of retention and referrals."
Miller can't say if he has attracted more students because of CoachNow, but he knows that many of his golfers have spread the word on how effective the app has been and can be.
"Word of mouth is powerful, so it likely has helped," he says. "I am very fortunate to have access to lots of tech, but without a doubt CoachNow is the one that I couldn't live without. It helps players improve faster, saves me time and has been a great way for me to share information with all of my students with the click of a button."