Building a successful loyalty program
By: Eric Hart
Repeat business is loyalty. It's what every enterprise in corporate America craves. Starbucks wants you to choose their coffee over Caribou's. AMC wants your bucket in their theater seat instead of Cinemark's. Credit card companies want you to go into debt on their account, not another bank's. All these companies, and a million or so more, offer various degrees of rewards for your loyalty. The problem is, for every legitimate "please come back" pitch there's a replica gimmick that promises big and delivers small, and consumers loathe being played. So what loyalty programs work for you? What rewards bring back the golfers?
If you've ever blinked or swallowed you've heard of Amazon Prime, arguably the world's most successful loyalty program. Regardless of their effect on the nation's "big box stores," you can't argue with the convenience Amazon provides, and when their low risk big reward program offers incentives like Free Shipping and wholesale discounts not even Sam's Club or Costco can match, it's safe to say the consumer war has long since been decided. And the victor is spoiled. With over 100 million members, just 13 years since the launch, and each member paying $119 a year, Amazon rakes in $10 billion in recurring subscription revenue not counting purchases.
Yahoo Finance Editor-in-Chief, Andy Serwer says, "That (subscription) revenue may only be 10 percent of their total revenue, but it is the best kind of revenue because it just keeps coming in." And that's what all the other loyalty programs of the world are looking for — money that just keeps coming in.
Amazon doesn't have to worry about future profits, certainly not in the short term. CEO Jeff Bezos claims, "In 2017 Amazon shipped more than five billion (purchased) items with Prime worldwide, and more new members joined Prime than in any previous year." But membership hikes are no longer attributed exclusively to savings on shopping and shipping. People are also subscribing for streaming. One of the biggest perks of membership is Prime Video, a streaming service that competes head to head with other media giants like Netflix and Hulu and extends into NFL games and other marquee draws. Yes, even the biggest of industry giants are constantly looking for, and investing in, the expansion potential of their loyalty perks.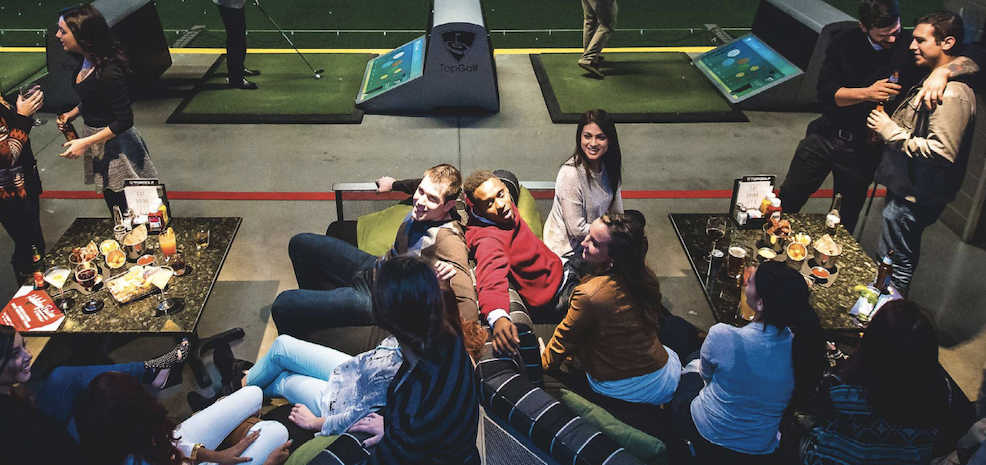 It's a bit different in the hospitality department, where guests are there more of freewill than of necessity. Golfers want to keep coming back and ideally want it to cost them less and less for each voluntary trip to the course or practice range. Within the golf industry, Troon and Topgolf would be considered giants.
Troon Rewards allows golfers to earn free rounds of golf and discounts on merchandise, as well as special offers and access to some exclusive courses and events. Troon openly advocates that, "The more you play, the more you save!" but they also allow golfers to accrue points (that never expire) from practicing, participating in group clinics, lessons and Troon Golf Academy Schools. In other words, Troon Rewards members are compensated for every aspect of their golf participation, making it a no-brainer to sign up.
As Topgolf continues their massive expansion across the globe, the incentives to join their rewards program multiply as well. Their current "pilot program" in Austin and San Antonio gives members redeemable points for playing, in-game achievements and even completing a list of marketing-oriented tasks like building profiles, social media follows and shares, surveys and online redemptions. Topgolf is as technological as golf gets and depends on the "fun factor" to bring in new audiences – many of whom would have never before considered even picking up a golf club. In fact, you can take the genius behind Topgolf one step further. They are achieving a unique miracle in the industry: Making money off of thousands of golfers who don't actually like the sport of golf. As a result their reward program, once firmly established, figures to be one of the industry's strongest because of their reach beyond their sport's realm. Ultimately, Topgolf's reward members will be a strong pool of new potential golfers who will go to the range, practice and play on the weekends with their friends. But how can the smaller "individual" entities capitalize and compete?
Crystal Springs Resort in New Jersey has six golf courses and creatively rewards players points for every $1 spent on greens fees. You don't have to be a member to gain reward points, but Rewards Members earn 50 percent more points and it only takes a phone number and email address to sign up. Accrued points can be spent on a variety of enticements: 1,000 points for a beer, 3,000 points for a round of golf, 25,000 points for a Deep Tissue Massage at the resort's nationally ranked spa, and so on.
Manhattan's only four-tiered, year-round practice range – The Golf Club at Chelsea Piers – allows full shots to a 200-yard fairway on the Hudson River, has a Golf Academy, simulators and is a phenomenal event host with a multi-tier rewards program to boot. Each tier has different costs, with an annual Masters Membership at $1,800 and a Platinum Membership at $4,200 per person (annually) and respective benefits like lessons, lockers, group discounts, complimentary parking, unlimited access and simulator sessions. These rewards might feel more like purchases than perks but people pay for them…in fact, they line up to pay year after year. Loyalty for something they love, a task – golf – that is an otherwise extremely limited opportunity in The Big Apple.
On the opposite coast, at Haggin Oaks in Sacramento, California, Morton Golf has developed a pair of rewards programs – one for golf at their five managed courses, and one for their 100-stall 24-hour practice range. Their golf related program is the City Play Card, a three-tiered annually renewed program applied by age (Juniors, Adults and Seniors) giving percentage discounts for every round at the five associated courses. General Manager Mike Woods says there are already 13,000 City Player Cards active this year and that number grows daily.
Why is their program so successful and in demand? "Because it is promoted every day," Mike Woods says. "Our associates inform guests of the great values (of our programs) and receive commissions for the efforts they put into selling the cards. It's a 'win win' as a CPC pays for itself in just a few rounds and then is all bonuses from there. Signing up is no risk, all reward."
When asked how the program has morphed over its existence, Woods says, "We've paid a lot of attention to the successful rewards programs out there, and can't help but notice the social merge taking place – everyone is going away from plastic cards and moving to mobile apps. Starbucks has a great and convenient app that inspired us to believe the next step for the City Play Card is to go mobile, as well. It will be much simpler to use and not lose… much simpler to save."
That should be the point of rewards programs across every industry: Make them simple. Make them valuable. Make them 100 percent convenient. "Ultimately," Woods adds, "our membership numbers grow every year." That is the reciprocating reward of a good program run right.
SelfStartr.com's Darren DeMatas claims that there are currently over 3 billion loyalty program memberships in the United States and he says: "It is seven times more expensive to acquire a new customer than to keep one." Consider that. He also adds that, "97 percent of loyalty programs are considered 'transactional' – spending money to earn money. And of those programs, 77 percent of them fail within the first two years."
Haggin Oaks and others have made their profitable distinction right there – "spending money to save money." That is where they, and most efficient rewards programs, have succeeded for many years and will continue to do so.
Anyone in golf, or any industry for that matter, needs to make sure the goals of their program are clear. If you focus your plan exclusively on discounts you're likely to attract a "cheap" clientele, and statistically speaking your program will likely fail. Eventually you can't get any cheaper and you'll go broke. Developers need to focus on long-term profitability and on attracting customers who are coming to them because of "want" and mutual gain. That is the ultimate key to building a more infinite and profitable loyalty.