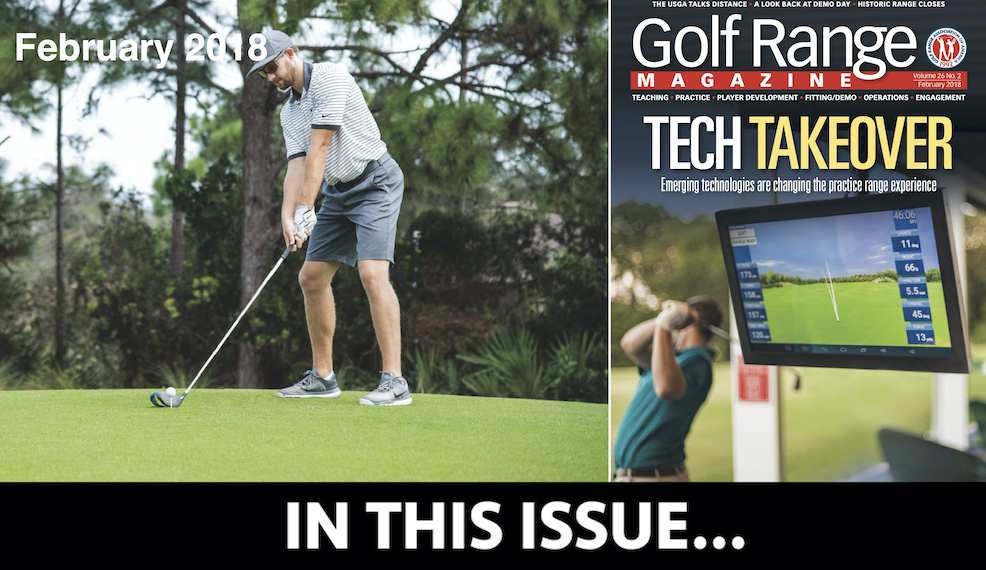 Golf Range News – Keeping you up to speed on interesting stories and trends from the golf practice-and-learning sector.
Tech Takeover – Emerging technologies are changing the practice range experience.
Seeking the Truth About Radar – Do we trust launch monitor calculations or the measurements we take as fitters and teachers?
Going the Distance with Mike Davis – The USGA's CEO addresses golf balls, course setup and whether players are hitting it too far.
GRAA Pavilion was a Demo Day Destination – The GRAA Pavilion attracted nonstop traffic at last month's PGA Show Demo Day at Orange County National outside of Orlando.
This St. Louis Range is Older Than the Gateway Arch – But fun can't last forever at the historic golf center…
Wittek Acquisition of Eagle One – The lightweight and maneuverable EAGLE LITE was on display during PGA Show 2018.
Measured Approach – Making TrackMan's data understandable for students can make your lesson plans easier and return visits more likely.
Discover more Golf Range Magazine content and industry news here.