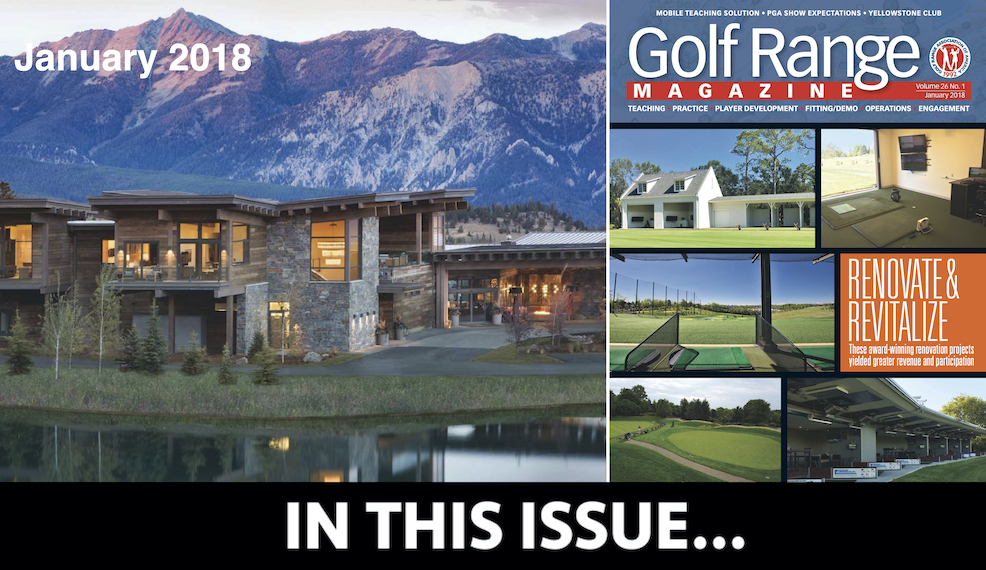 Golf Range News – Keeping you up to speed on interesting stories and trends from the golf practice-and-learning sector,
Renovation & Realize – These award-winning renovation projects yielded greater revenue and participation.
The Show Must Go On – What are GRAA Award Winners most looking forward to headed into this month's PGA Merchandise Show?
Crossover Culture – At a club where outdoor activities are king, the staff has made the range an added destination.
Behind the Technology – It's extremely rare that a driver not made by one of golf's major manufacturers makes its way into the bag of a touring professional.
Expanding the Family Business – PGA Professional Nathan Studtmann introduces a fast and efficient way for instructors to have their own teaching studio.
Take a Look in the Mirror –Eyeline Golf's 360-Degree Mirror provides instant visual feedback.
Discover more Golf Range Magazine content and industry news here.