These award-winning renovation projects yielded greater revenue and participation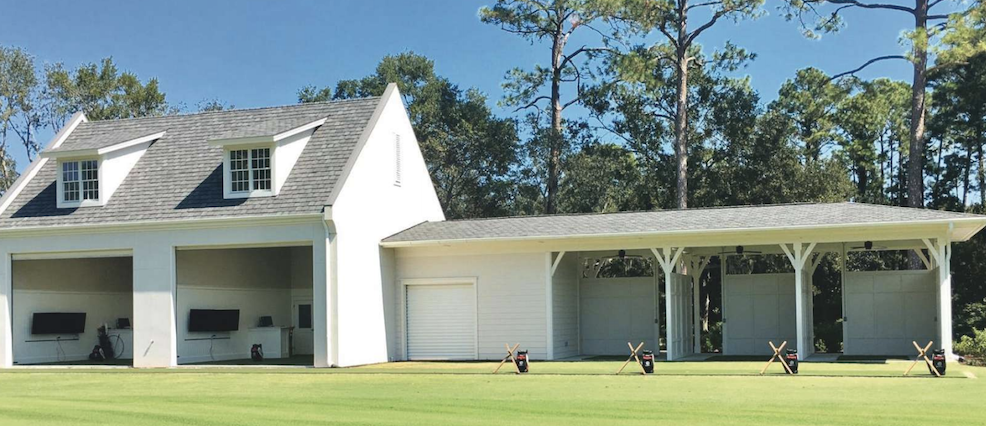 Colleton River Club Bluffton, South Carolina Renovations Completed 2016–17
Teaming with Jim Lipe, senior architect on the Nicklaus Design team, in 2016 the Colleton River Club regrassed the entire Dye Course range and built new USGA greens in addition to designing a new short game area with a sixhole par-3 course, which also included USGA greens and Better Billy Bunkers.
In 2017, the club underwent the same process for the Nicklaus Course, creating what they've dubbed a "practice park." The five-acre park includes three 10,000 sq. ft. putting greens, a six-hole par 3 course and a learning center. The park sits adjacent to the marsh area, which creates a beautifully scenic space. The facility's goal was to created an area where members would like to hang out, even if just to watch the sunset over the river.
Matt Lucchesi, PGA Director of Golf:
"Members are practicing and using the facility more than ever. Our teaching staff has also seen an increase in short game lessons and wedge fittings. All areas of our golf operations have grown with these renovations. In addition, we've increased our property value."
Jeff Ellis, PGA Director of Golf:
"This project is a win-win for us and the entire surrounding area. We've been around for more than 40 years, and with these updates generations to come are going to be able to create new memories here. Our goal, as always, is to build lifetime golfers."
Cool Springs Pittsburg, Pennsylvania Renovation Completed in 2015
The first installment of changes at Cool Springs, which were complete in 2014, included a $7 million revamping of the golf center once owned by Jack Nicklaus. More recently, the facility underwent a complete restoration of the 55-acre campus and added a large indoor sports complex. The facility created a double decker hitting range, which allowed for the installation of several new covered/heated bays. PGA Director of Golf Jeff Ellis, Owner Brian Shanahan and John Henk designed the short game area and putting greens.
Gil Gusweiler, PGA Director of Golf:
"The new facility has led to a 25-percent increase in lessons and afforded us the opportunity to offer instruction year round and during inclement weather. Our club now has a long waiting list for membership, as well."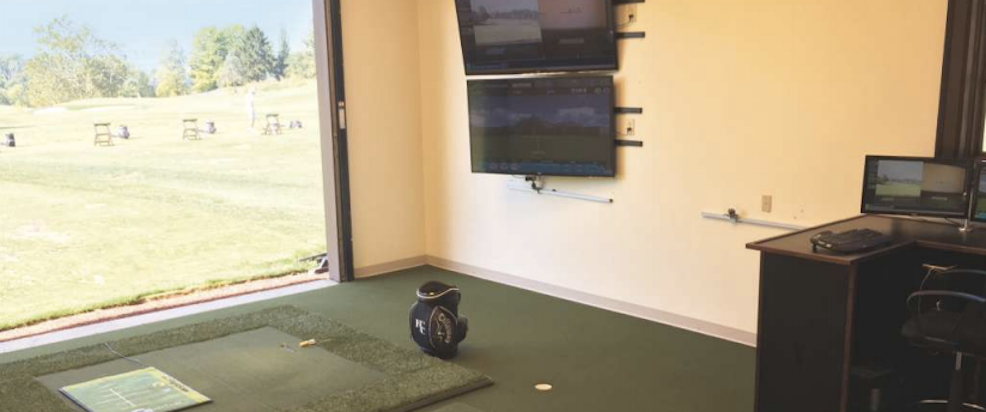 Kenwood Country Club Cincinnati, Ohio Renovation Completed in 2016
Kenwood Country Club built an entirely new range, indoor teaching studio and practice facility in a different location – while building a short game area in the location of the old range. To make room for the new range, the club had to build several new holes and modify existing ones.
The range renovation came on the tail end of the "Centennial Project" – a multi-million dollar renovation to the Kenwood property that included changes to the golf course, upgrades to the pool and other outdoor amenities, a new fitness center and a redesigned clubhouse.

Manhattan Woods Golf Club West Nyack, New York Renovation Completed in 2016
Located a half-hour from midtown Manhattan, the private club has attracted a "who's who" of New York City movers and shakers. They come for the course and such upscale amenities as "concierge-level service" that includes valet parking, locker room attendants and forecaddies. But something was missing from the equation of excellence: practice facilities that matched the rest of its offerings.
That's what inspired the recent range renovation project at Manhattan Woods. Changes included enhancements to the member-only practice facility and new a short game center. The upgraded facility includes a 2,600 sq. ft. chipping green, new 21,000 sq. ft. grass member practice tee, new target greens, state-of-the-art artificial turf hitting mats and a new 8,000 sq. ft. putting green. The club says its members have loved the new addition and have utilized this facility beyond their expectations.
Dick Smith Jr., PGA General Manager:
"First and foremost we hope to see a return on the investment with membership growth. Second is an increase in lesson income and events. Short game clinics and dedicated events at the short game center will allow for some incidental return. But in the end, member satisfaction is the key return on investment."
Vitense Golfland Madison, Wisconsin Renovations completed 2014-17
Vitnense Golfland has made significant changes and enhancements to its facility each of the last three years. In 2014, it added "Golf Suites" to the range: An area with comfortable seating, music, TV screens, a bar top table, chairs and additional furniture. The eight golf suites, which encompass 18 bays (six suites with two bays and two suites with three bays), provide a relaxed yet engaging environment for golfers to be social, practice or simply hang out. In 2016, the Signature Hole Grill & Bar was completed, providing a sports bar environment that also allows users of the Golf Suites to order food or drink. In 2017, Toptracer Range was installed in every bay giving golfers a whole new way to experience the range.
Joel Weitz, PGA GM and Owner:
"Our range revenue, as well as food and beverage have increased substantially. I also believe there are indirect benefits demonstrated through our increase in miniature golf revenue. In a year (2017) that has included frequent rain days, the impact was impressive. Our golf course revenue was negatively affected by the frequent rain, but we were able to make up for it with significant activity in other areas of our business – highlighted by our renovated range experiences."