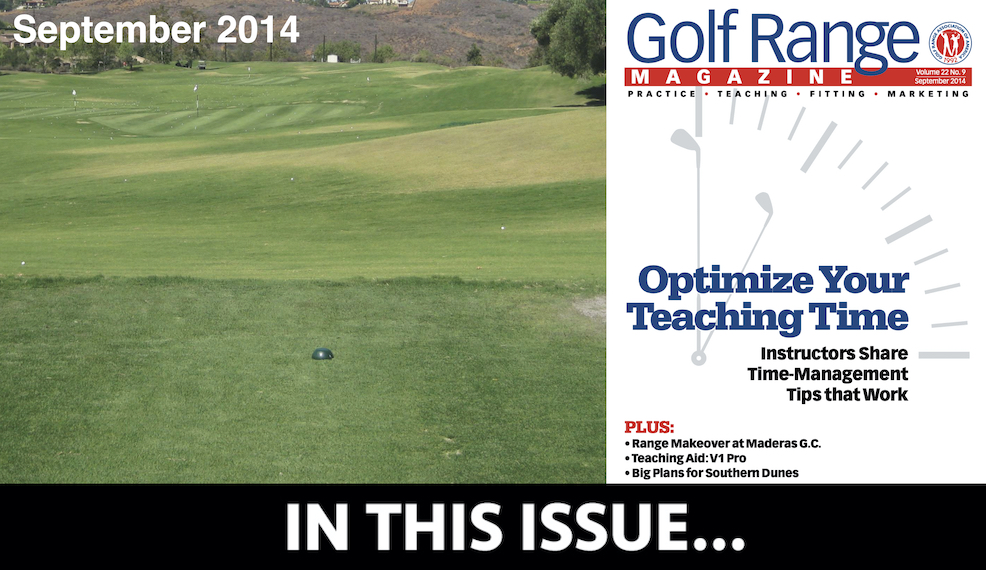 A Wide Range of News – Keeping you up to speed on trends in the golf practice-and-learning sector.
Time Management is Good for Business—and Good for Your Life – Have you ever inserted a 'starter's time' in your lesson book? Ever printed out a list of tasks you hate to do? Managing time requires unusual but valuable tactics.
V1 Pro – V1 Pro is an aid that teaching professionals and amateurs are embracing, thanks to its easy-to-use interface and remarkable analysis tools.
Rebuilt Range at Maderas Comes Up Flat—That's a Good Thing – There are 100 or so golf courses in greater San Diego, Calif. That spells stiff competition among local golf facilities to lure public players in.
At Ak-Chin Southern Dunes Building a Better Welcome Center – Years ago the managers of a top-tier golf facility enjoyed plenty of demand. Today the proactive approach and great programming are needed— Ak-Chin is working toward those goals.
Discover more Golf Range Magazine content and industry news here.