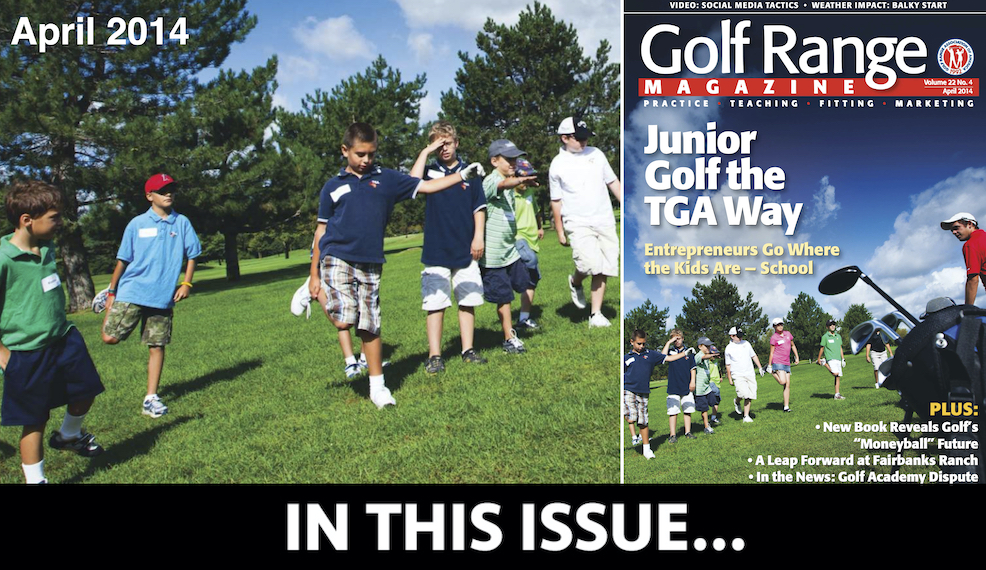 Round-tracking Analytics Are Set to Change Golf Strategy and Practice – A new wave of number-crunching will empower the golf coach to dissect on-course performance, offer strategy tips that aren't guesswork and supervise practice in a way that fast-tracks lower scores.
A Wide Range of News – Keeping you up to speed on trends in the golf practice-and-learning sector.
Fresh Start at Fairbanks Ranch – Range makeover and the leadership of a top-rank director of instruction have turned a socially prominent club into a serious place for game-improvement.
TGA Looks Like a Junior Juggernaut in the Making – Josh Jacobs had a simple but effective idea 11 years ago. Now entrepreneurs from every walk of life are signing up to execute his school-based golf participation concept.
Discover more Golf Range Magazine content and industry news here.