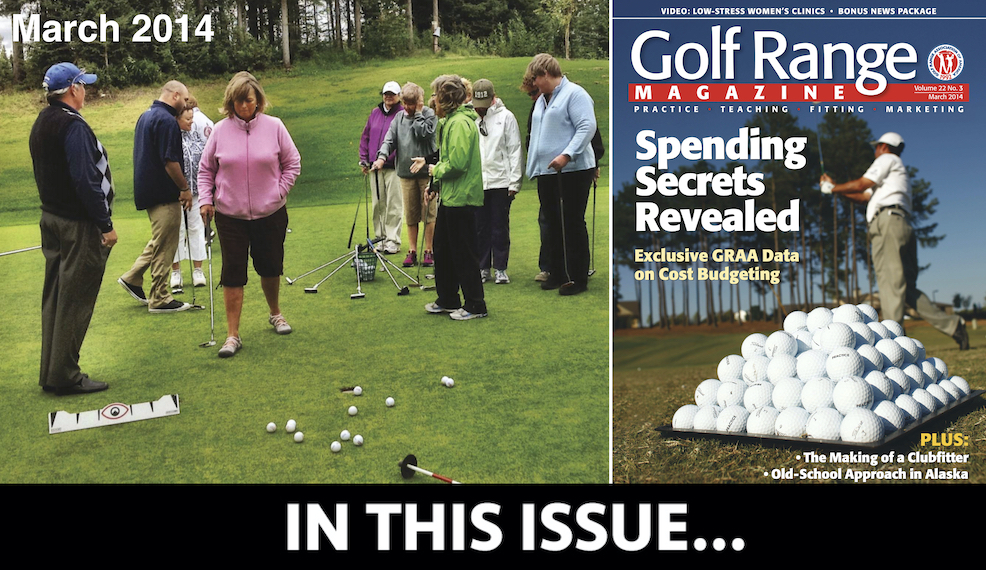 Survey Examines Replacement Schedule for Range Balls and Other Stock – Cost budgets are important for a range manager to follow, but the practice complex is a major touch point for the customer – which means keeping inventories fresh can at times be higher-priority.
A Wide Range of News – Keeping you up to speed on trends in the golf practice-and-learning sector.
She Helped Turn Clubfitting into a Teach Success Story – A broad spectrum of Connecticut public golfers have spread the word for years about Angela Aulenti's award-winning mastery of the clubfitting art-and-science.
Writing New Chapters in the Wittek Success Story  – If the golf range industry had a lifetime achievement award, Bob Wittek—though still active as ever—would be a fitting winner.
Alaska's Short Season and Long Days Add up to a Creative "Throwback" Range – Take a step back from all you've been hearing about player development and ask yourself: Is our best bet simply to recapture the values of earlier times?
Discover more Golf Range Magazine content and industry news here.