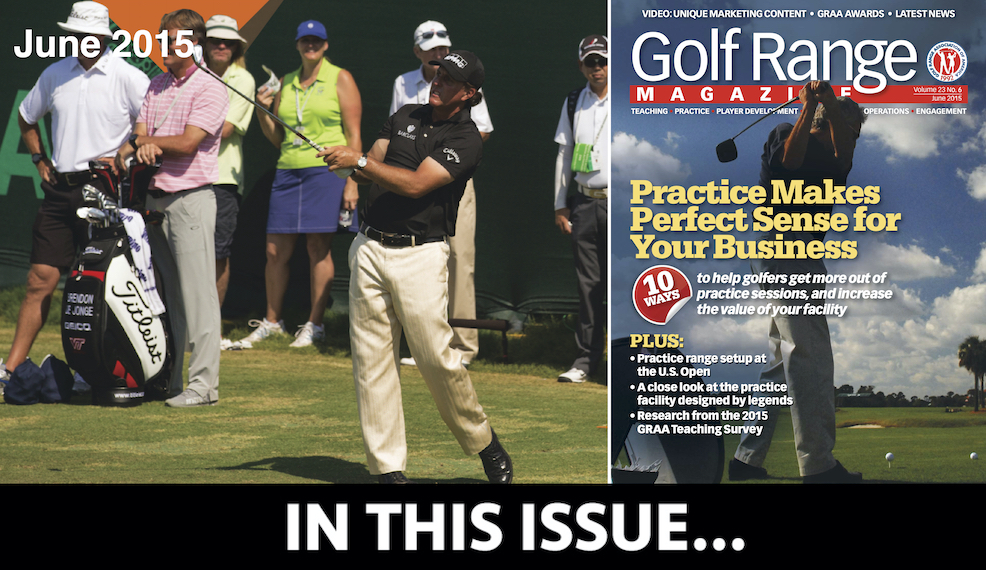 Golf Range News – Keeping you up to speed on interesting stories and trends from the golf practice-and-learning sector.
Practice Makes Perfect Sense for Your Business – 10 ways to help golfers get more out of practice sessions, and increase the value of your facility.
Practice Range Setup at the U.S. Open – The USGA sets up the practice range to prepare players for tough on-course conditions.
Structuring Lessons for Success – Fundamental trends among successful golf instructors.
Over the Top – The practice facility designed by legends remains functional after an unexpected natural disaster.
Efficiency, Functionality and Affordability: Teaching Professionals the ES14 Launch Monitor has All Three – Easy to use technology to help you improve as a teacher and help your students improve their game.
 Discover more Golf Range Magazine content and industry news here.