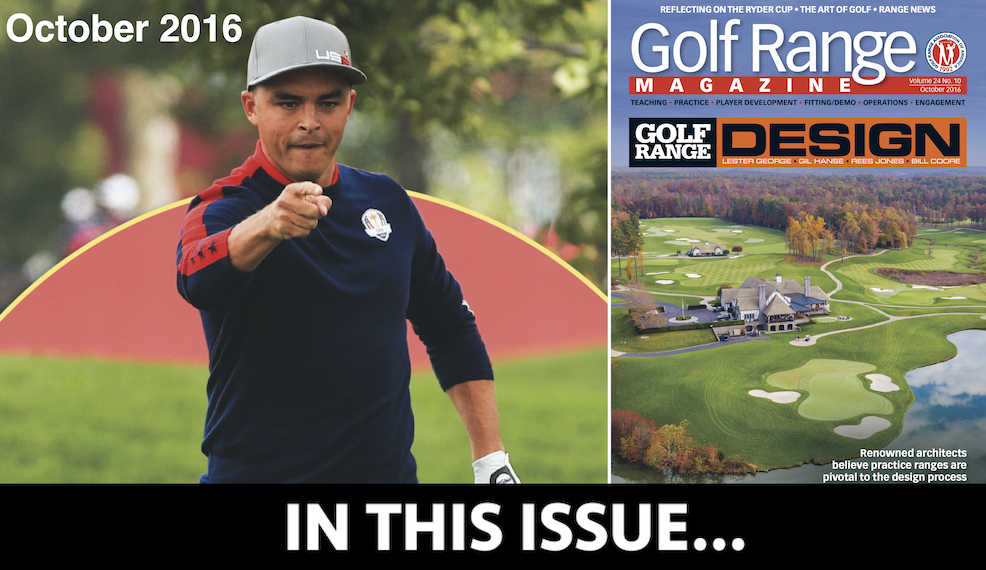 Golf Range News – Keeping you up to speed on interesting stories and trends from the golf practice-and-learning sector.
Golf Range Design – Renowned architects believe practice ranges are pivotal to the design process.
Reflecting on the Ryder Cup – Tour professionals describe how they prepared for one of golf's great events.
The Art of Golf – A Philadelphia practice range transforms open space into a sculpture garden.
Back From the Brink – Dedication to customer service along with a range upgrade help boost business at San Antonio Facility.
A Tool for Tee Shots – Momentus Power Hitter Driver helps improve distance, power, speed and more.
Discover more Golf Range Magazine content and industry news here.