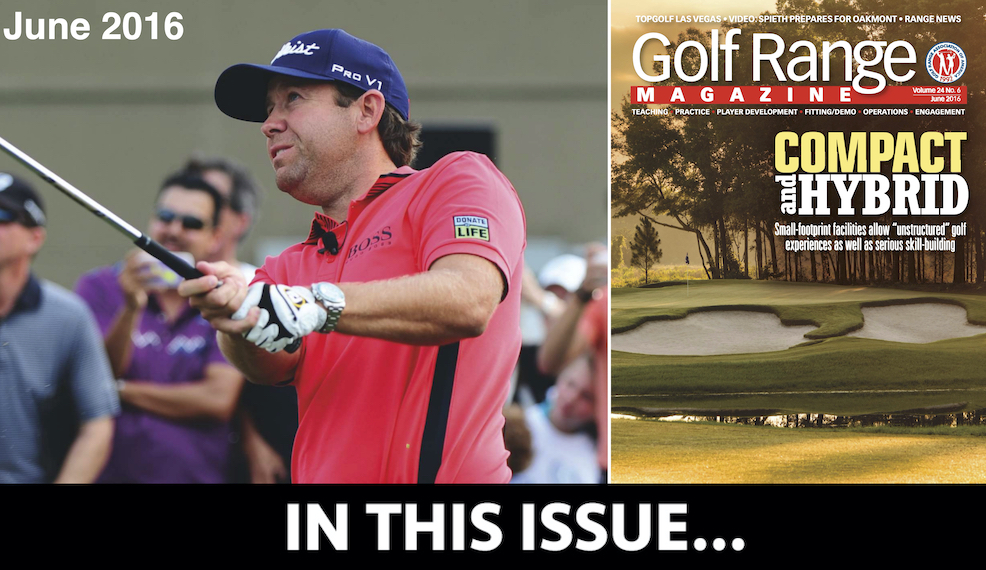 Golf Range News – A collection of great practice range memories from 100 influential PGA members and industry experts.
Compact and Hybrid – Small-footprint facilities allow "unstructured" and golf experiences as well as serious skill-building.
Topgolf Opens New Las Vegas Venue – I'd been to a Topgolf location before. So I went into the media grand opening for the new Las Vegas venue knowing what I was getting into. At least, I thought I knew.
Erik Compton Straight from the Heart – Preparing to compete on the PGA Tour is about more than the physical for Compton.
Practice in the Park – Renovating its East Nine, Farmington Country Club set to unveil majestic practice facility and premier short course in 2017.
New Performance Center Paying Dividends for Private Naples Facility – Since the new structure opened, equipment sales have increased 65 percent over previous year.
Discover more Golf Range Magazine content and industry news here.