Since the new structure opened, equipment sales have increased 65 percent over previous year
By: Tony L. Starks
Of the four bays, one is dedicated solely to clubfitting and the other three to instruction. The fitting bay features TrackMan, V1 video analysis and a 60-inch monitor to display real time results. They've also created a new revenue stream by offering a technology certification course to the membership. After completing a one-hour tutorial on launch monitor and video technology, members are permitted to use the facility by themselves at anytime for practice or entertainment (as long they don't interfere with scheduled clubfittings).
"We've had about a dozen members go through the certification process," describes Bublitz. "For us, it's like padding our lesson revenue every time someone takes the certification. It's a new part of our business that we're looking to grow."
Bublitz says that his technology-driven members are the ones who are most interested in taking advantage of the certification program. At a club where the average age of members is 64, Bublitz says it's those in the 50-60 age demographic who have shown interest. But word of mouth and marketing efforts have gotten most of the club's 760 golfing members interested in the technology offerings at the performance center.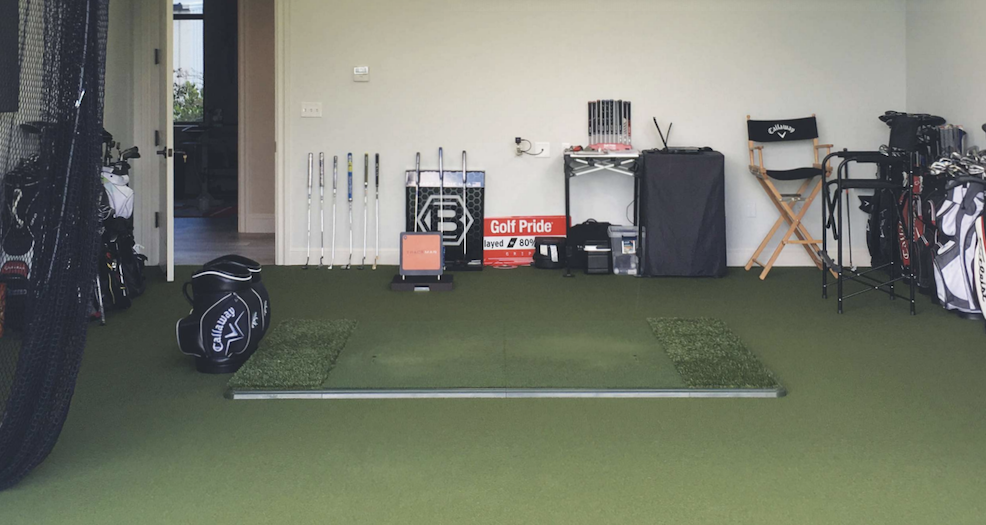 "At every age and every level, technology is being craved by golfers when it comes to club selection. Less tech-savvy individuals need the instructor or clubfitter with them to kind of translate the data into something they can understand," he says. "But the person who uses their phone everyday for everything, they enjoy exploring the technology. That's their world."
This mobile era makes staying connected to the golfer easier than ever before. In fact, both TrackMan and V1 offer applications that allow fitters/instructors to send data and results directly to the golfer's phone. "That's been an extremely powerful tool for us," says Bublitz.
To accommodate the 3,600-square foot structure, the facility lengthened their practice range by 30 yards. Bublitz credits his staff for the early success of performance center. "You have to have someone who really knows what they are doing, and we're lucky to have a very talented young golf professional named Mike Vanover who does all of our clubfitting," Bublitz acknowledges. "Furthermore, Bob Usher is our PGA director of instruction and leads a strong team of teachers that's headlined by former PGA Tour star Chip Beck."