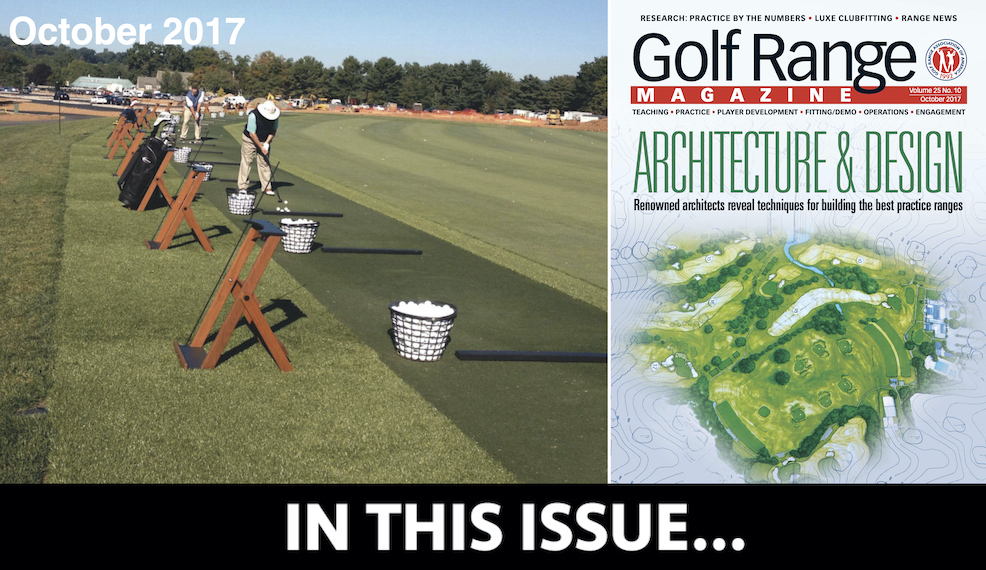 Golf Range News – Keeping you up to speed on interesting stories and trends from the golf practice-and-learning sector.
Architecture & Design – An Interview on Range design and Architecture.
Using Tech to Design Practice Ranges – Veteran course architect Paul Albanese has designed dozens of courses and redesigned many more.
A Look at Harold Varner III – Harold Varner III is easy to root for. The 27- year-old is full of energy, personality and wit. He's even got a headcover named Gerald with an alter-ego.
Premium Equipment, Premier Experiences – When Parsons Xtreme Golf (PXG) entered the golf equipment space in 2014, there was a lot of debate about the brand's goal to provide premium golf clubs regardless of the price.
Practice by the Numbers – Practice, periodization and proper preparation for the elite junior/amateur golfer.
Touch and Go – Hudl Technique is a free app that provides instant video feedback and allows instructors to stay connected to students whenever they seek help.
Discover more Golf Range Magazine content and industry news here.