Hudl Technique is a free app that provides instant video feedback and allows instructors to stay connected to students whenever they seek help
By: Al Petersen
If the best things in life are free, Mike Perpich has an item he'd like to add to the list. When the PGA Professional first heard of Hudl Technique, a video-interface training app for instructors and their students, he checked it out and became a fan.
"It caught my eye when mobile devices started becoming commonplace for everything, including golf instruction," says Perpich, a Golf Magazine Top 100 teacher since 2000 who has been using Hudl Technique for about six years. "But most outfits required you to pay for an app, and then there was typically another fee of some sort. And this thing was free. I couldn't believe it."
Now Perpich, who teaches at RiverPines Golf Club in suburban Atlanta, uses it with the majority of his students, with nearly all of them having the app downloaded on their iPhones, tablets or iPads.
"Day in and day out this is a tool that lets me stay in contact with my students and vice versa," says Perpich. "It's great that way. It keeps a connection going. It's crazy how awesome this is."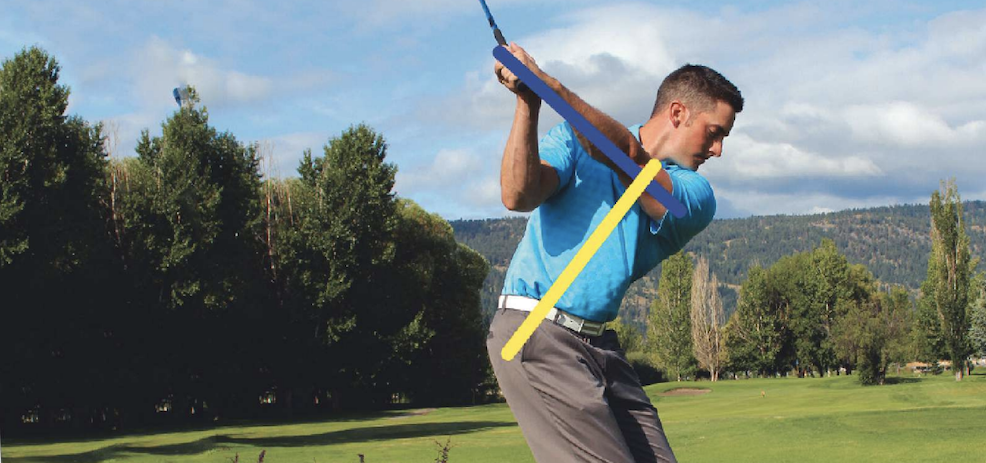 Some of the things Hudl Technique allows teachers and students to do are:
Analyze swing performance on the range or course.

Record swings to review in slow motion.

Share videos instantly via mobile devices, with the option of adding voiceovers, angles, notes and drawings to highlight suggested changes.

Record lessons for video reviews on the spot for instant feedback.

Manage your students and schedules within the app.

Create swing reviews with annotations and side-by-side videos.
A golfer can also work toward improvements by comparing his or her swing to a professional golfer's that is stored in the app, in addition to providing a window to study drills from other coaches.
Another Golf Magazine Top 100 teacher who uses the app also appreciates its ease of use and the ability to stay in touch with students.
"It's a great tool in the digital teaching era," says Dale Abraham, PGA Director of Instruction at Bighorn Golf Club in Palm Desert, California, for most of the year and at Telluride Golf Club in Colorado in the summer. "Staying in touch with your students and allowing them to have easy access to your instruction is paramount."
Abraham, who has been teaching for 21 years and using Hudl Technique since 2014, also loves the creative and visual aspects of the device because it allows him to relate more easily to his students, particularly the younger ones.
"Using the video allows me to communicate in the visual learning style, which is the most common learning style (among millennials)," he says. "It helps bridge the gap between what you tell them, how they interpret the information and what they understand."
If you work in a multicultural area and verbal communication is a potential sticking point, the device also supports multiple languages.
Thomas Hines, a PGA Professional for 25 years who has been the junior golf development coordinator at Shenzhen Golf Teaching Center in China the past four years, appreciates that option as well as mixing Hudl Technique with other forms of technology, such as FlightScope.
"Some of its main benefits are instant downloading, importing is simple and sending video with voiceover is great," says Hines, who previously taught at Ko Olina Golf Club on the Hawaiian island of Oahu. "I started using Hudl Technique six years ago when it was Ubersense. It's been a nice tool."
Abraham says a number of his students send him videos when they're working on their own or on the course, which benefits both parties on several levels.
"It helps speed up the learning curve," he says. "I use it when I'm teaching outside and when I'm on the golf course. Hudl allows me to show students what I see and to compare them to a golfer with the attribute I'd like them to emulate or to compare to past swings."
Ed Oldham, a PGA Master Professional at The Ranch Country Club in Westminster, Colorado, also integrates Hudl Technique with Flight Scope and technological items such as a Bodi Trak pressure mat, Focus Band and a KVest3 Dmotion analyzer. He also posts videos from Hudl to Edufii, a collaboration platform for coaches and athletes, so his students can monitor their progress and store it for comparison and purposes whenever they'd like. "The students love this, as it gives them a record of what we have worked on gives them something to refer back to,"Old ham says."Feedback is so important to the learning process."
Since Oldham also works with several college golfers, he loves Hudl Technique for staying in touch –no matter where in the country they are. "Many of them send me video using Hudl," he says. "I also have a high school coach who sends me videos via Hudl so that I can help him coach his players."
Even though he doesn't consider himself a "tech guy," Perpich is happy with how easy Hudl Technique is for him to use, which gives him peace of mind. "IfI can do it, anybody can do it. It's instant feedback and quick to use.We can do a lesson and I can send it to them right away," he says of his students. "It's been great for my teaching and for staying connected. It's been a fantastic tool."