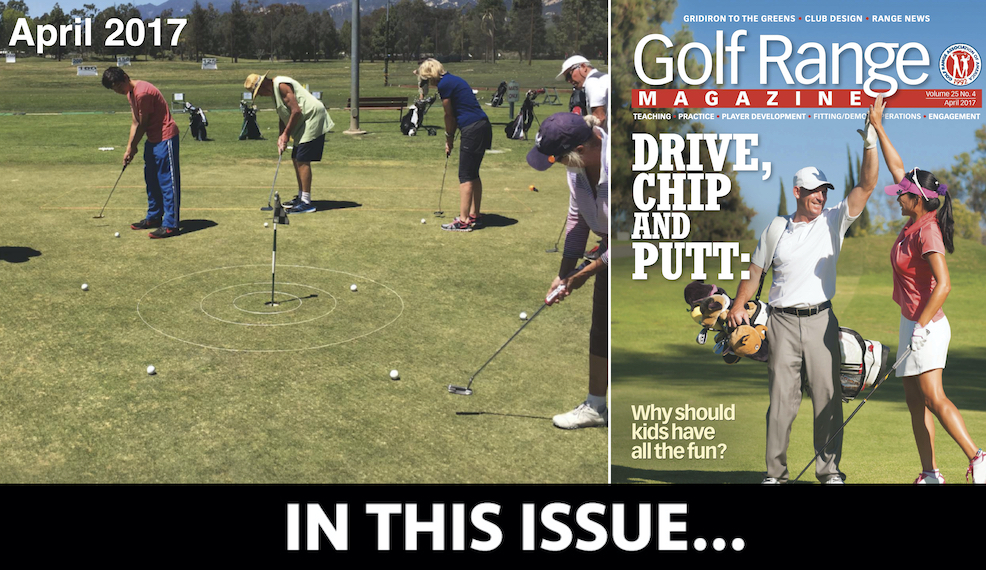 Golf Range News – Keeping you up to speed on interesting stories and trends from the golf practice-and-learning sector.
Drive, Chip and Putt: Lively Competitions can Drive Participation and Traffic –  We want our kids to have fun, right? What parent doesn't. But, when it comes to golf why should kids have all the fun?
From the Gridiron to the Golf Course – Hall of Fame, current NFL players dive into preparing for game day on the field and on the links.
Seeing in 3D – Chris Cooper arrives at the office shortly after 8 a.m., reaches into an oven-like machine and pulls out a freshly baked batch of wedges.
Looks Do Matter – Carl's Golfland's recent renovation enhances the golfer experience with better visuals and an updated short game area.
V-One Pro: Rebranding and Expanded Focus on Mobile Apps – A stone's throw from Jim Harbaugh's facelift of the University of Michigan football program, V-One Sports is also reinventing itself at its new Ann Arbor, Michigan headquarters.
Discover more Golf Range Magazine content and industry news here.