Hall of Fame, current NFL players dive into preparing for game day on the field and on the links
A though it may seem rather difficult at first to find any sort of similarity between the sports of football and golf, the more you think about it, the more you can believe that the two games are not all that different.
Football surely on the surface is a more physical, grueling sport, but if we drill deeper, more examples appear of how it relates to golf. Mental strength, endurance, self-belief, overcoming challenges, performing under pressure – these are all traits that both Tom Brady and Tiger Woods, each legends of their own game, possess and have utilized under the brightest lights and at the biggest events. The list surely goes beyond those five attributes, but just giving those examples makes it easier to see just how alike golf and football are in their makeup.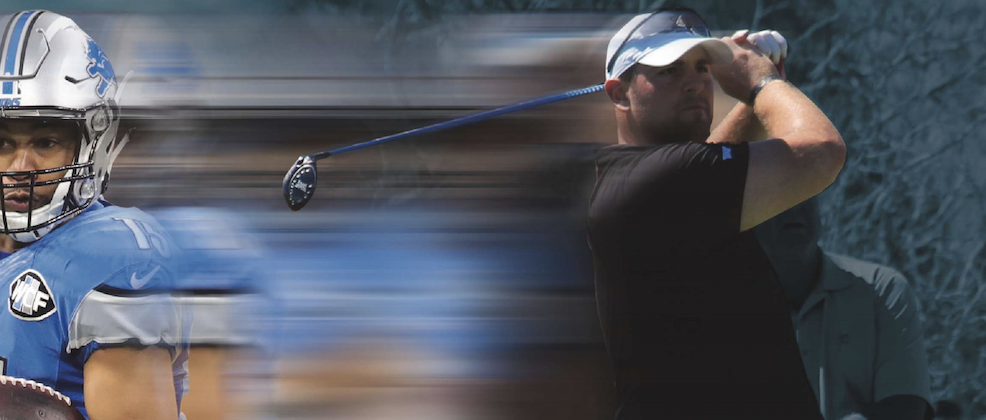 And thanks to Sedrick Ellis, a former New Orleans Saint and USC Trojan, golf and football were intertwined for a weekend in Cabo San Lucas, Mexico, site of the first annual Baja Athletic Conference. Ellis organized the event in an effort to bring together golf, current NFL players, NFL Hall of Famers and successful business leaders from all walks of life to create positive postfootball opportunities.
"Everybody knows that you can't play football forever," added Ellis. "We wanted to give active players and Hall of Famers the chance to meet with business professionals, CEOs and company owners who can help them when they choose to transition outside of football."
Part of the conference also included a golf tournament that took place on the El Cardonal and Dunes Courses at Diamante. A bevy of well-known names took part, including Hall of Famers Jonathan Ogden, John Randle, Chris Doleman and Bobby Bell, as well as current players Tevin Coleman, Brad Sowell and Golden Tate.
Bringing together some of the best professional athletes and top business leaders was not only a great idea for creating post-football opportunities, but also allowed us as sports fans to get an inside look at the thought process of a few legendary athletes. Hall of Famers Marshall Faulk, Cris Carter and Thurman Thomas, as well New York Jet Matt Forte, also participated.
Golf Range Magazine caught up with some of the players to get their take on how similar the preparation is in competing on the field and the course.
Although both golfers and football players are judged on the scores they shoot and the plays they make respectively, it's the thought process that ends up being the biggest factor of success. The next time you're on the lesson tee, give your student a tip from John Randle: Believe.