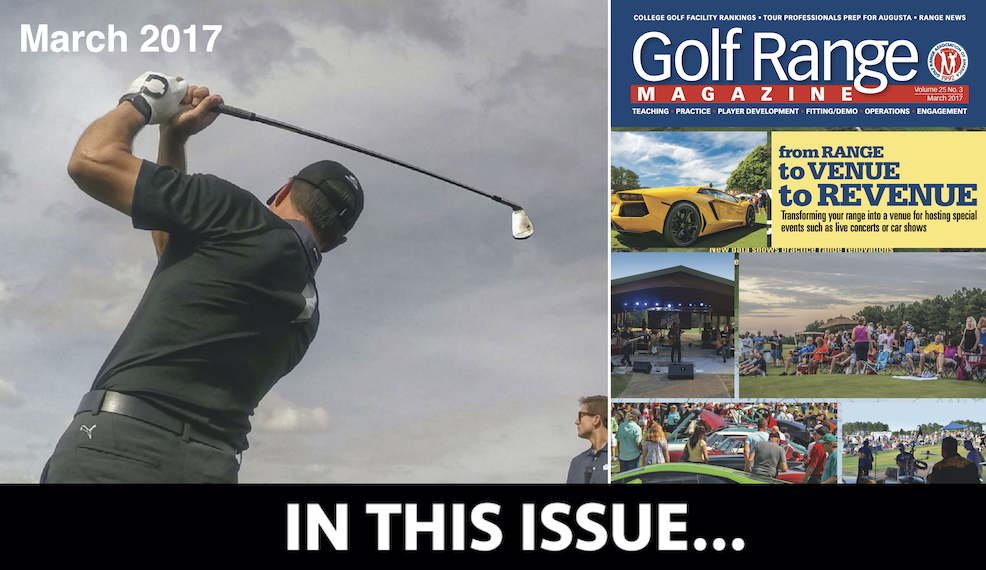 Golf Range News – Keeping you up to speed on interesting stories and trends from the golf practice-and-learning sector.
From Range to Venue to Revenue – Promote your facility through special events and unique partnerships.
Top 25 College Basketball Teams in the Nation and Ranking their Golf Practice Facilities – You've heard of NCAA March Madness, well this is the GRAA March Practice. Similar to the USA Today Coaches Poll, we reached out to golf coaches representing the top 25 ranked universities in this month's b-ball tournament and asked them to rank the premier collegiate golf practice facilities in the country.
Augusta National: Tee to Green Preparation – As winter leads to spring each year, like clockwork the anticipation for the Masters builds among us golfing faithful.
Could GolfTEC Come to a Range Near You? – With Golfsmith no more, green-grass partnerships could be a potential solution for GolfTEC.
Influencing your Student's Swing: From the Ground Up – PGA Professional uses the Foot Wedge and BodiTrak to help students improve  weight distribution and transfer, as well as footwork.
Discover more Golf Range Magazine content and industry news here.