As winter leads to spring each year, like clockwork the anticipation for the Masters builds among us golfing faithful. By the time April arrives we're dying to see the legendary, pristine Augusta National as golf's best try to tackle it.
But what are the players doing during this time? Of course, they've got busy playing schedules as they try to peak for arguably golf's greatest prize, but what do they do to prepare for the event?
Past champions Adam Scott (2013) and Trevor Immelman (2008) are quick to point to driving accuracy as a major key at a course where many think it's just about bomb and gouge.
"You must drive it well so you can accurately go after a green," Immelman says. "If you're coming out of the first cut, you spend the whole week guessing whether it's going to come out soft or jump. If you struggle with distance control around there, with how severely undulating the greens are, you're in for a long week."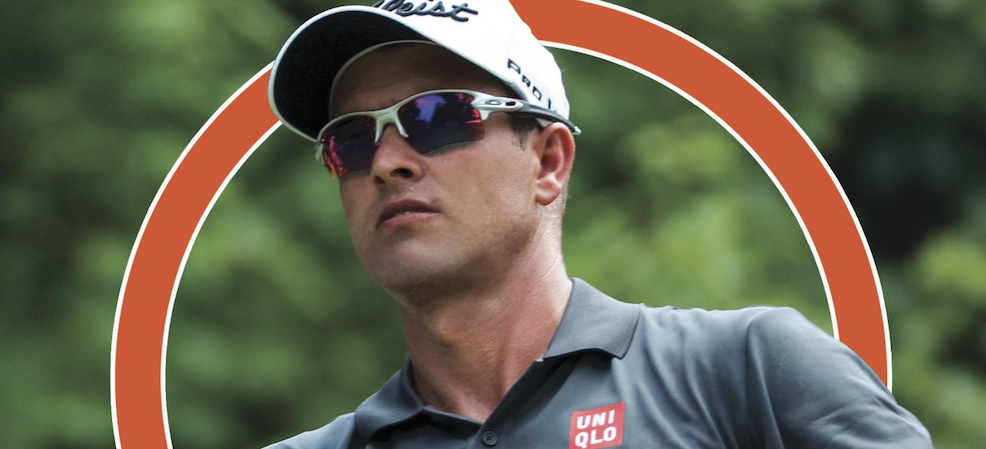 So Immelman takes a concentrated focus on driving accuracy during his range sessions leading in. He stresses the narrowness from each tee box to the fairway, especially on holes 1, 2, 5, 7 and 9 on the front; and 11, 14, 17 and 18 on the back.
Scott knows that accuracy is key and distance must also follow if one's to keep their hopes for a green jacket alive.
"Augusta National is so long now I think driving the golf ball is a huge advantage there," Scott says. "I really think if you drive it crooked that week you're going to have a hard time. You may even have the putting and chipping week of your life there and still make an effort, but if you're not in position off the tee I think you're really behind the eight ball."
Scott spends extra time on the range preparing with his driver, as well.
In recent years, Scott's arrived on the Friday before to begin his practice on the course but this year, in an effort to play before each major, he's chosen to tune up by competing in the Shell Houston Open.
Even with the heightened importance of driving the ball well, both players agree that Augusta is a second shot golf course. For Immelman it comes down to distance control and being dialed in with your irons all week.
"You have to be able to control your spin and distance coming in to ultimately leave yourself some type of realistic look at birdie," Immelman says.
Scott sees a great challenge in the way the course tests one's iron play as well.
"It's a very demanding second shot golf course," Scott says. "You can hit some really good shots but if they're slightly on the wrong line then it becomes very, very hard to get it down in two, let alone figure out how to make a birdie."
Each player spends time during their practice rounds hitting to spots where the pins will be located each day, so as to gauge their exact accuracy with their precision clubs.
Of course the greens are perhaps the biggest defense of the course, but that's a topic in and of itself that we'll have to explore another day.
But as we close, let's remember the enchantment of Augusta affects even past champions including Scott, who grew up watching this event at the crack of dawn in Australia.
"When you show up to Augusta at any time you're like a kid in a candy store, but I think for me it's a different feeling, especially after having won," Scott says. "When I went back to defend I still got that feeling but even more so, like I could enjoy it even more because I had won it. Whereas before I loved it, but the desire to win consumed me: my heart, my focus, and everything. You don't soak it in as much as I have the last couple years because I've enjoyed playing there so much once I won."
And if any of us are lucky enough to attend this year, soaking up the experience will be mandatory. Here's to a great 2017 Masters.