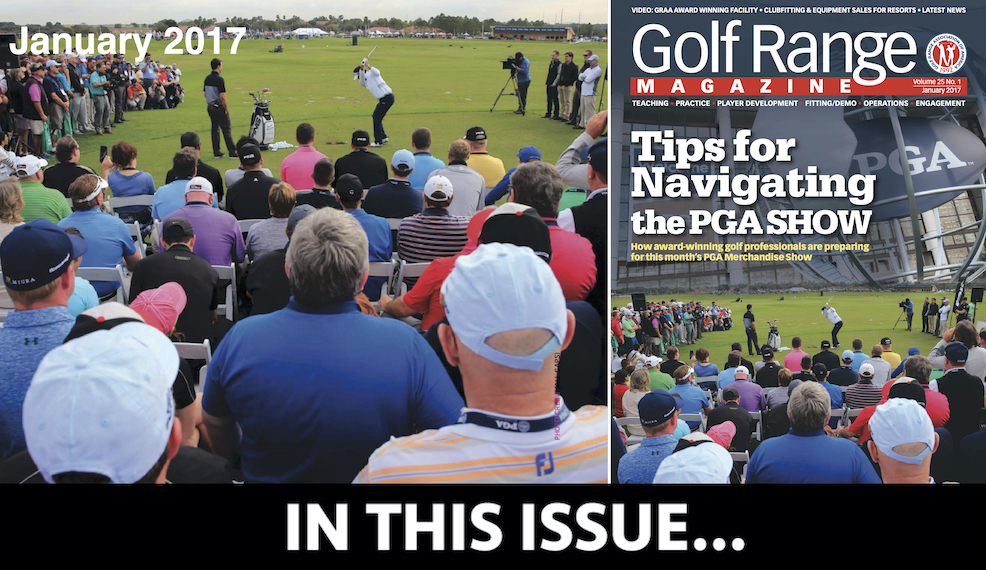 Golf Range News – Keeping you up to speed on interesting stories and trends from the golf practice-and-learning sector.
PGA Show Preparation – How award-winning golf professionals are preparing for this month's PGA Merchandise Show.
Unique Tournament Format Debuts Renovations at Dallas Facility – With upgrades to the practice facility and the course, Cedar Crest Golf Course is ready for the 2017 season.
Where Tour Professionals Go to Test Equipment – The Ely Callaway Performance Center is a premier location for tour professionals to practice and dial in their clubs. 
Resorting to the Range – How golf resort destinations utilize the range to enhance their clubfitting business and hard good/ sales.
Finding the Right Rhythm – The Metronome from Eyeline Golf uses audible cues to help golfers develop a repeatable rhythm and tempo.
Discover more Golf Range Magazine content and industry news here.