How golf resort destinations utilize the range to enhance their clubfitting business and hard good sales
BY: TONY L. STARKS
When a golfer travels to an acclaimed resort course, the last thing on their mind is purchasing new equipment. They're focused on playing golf at a beautiful destination, great course conditions, plush accommodations and, most of all, having fun. However, beyond attracting golfers from far and wide to bolster rounds played, resort courses need diverse revenue streams to keep things in the black. Equipment sales and clubfitting can be a challenge for the resort market, but are often an under utilized source of income. To stimulate that line of revenue, some resorts are leveraging their practice range, golf academy and their brand in unique ways.
As the home of Disney World, Orlando is one of the most sought after tourism destinations in the country. In fact, more than 66 million people visited Orlando in 2015 alone. The sprawling central Florida city is also home to numerous golf resorts, including the Omni ChampionsGate which features the recently renovated International Course – an acclaimed Greg Norman design. The 36-hole resort is also the World Headquarters of the Leadbetter Golf Academy. An ample range, designed by David Leadbetter himself, includes two putting greens, two chipping greens and a short game area with 12 target bunkers. Indoors you'll find the Callaway Performance Center with a full service clubfitting and repair shop, as well as the Odyssey Putting Studio.
"We have all the latest equipment and technology to provide golfers with the best possible clubfitting experience, but to boost our equipment business we've really focused on touting the Leadbetter brand," says Patrick Dill, the PGA director of golf at ChampionsGate. "David is one of the most recognized instructors in golf and we place heavy emphasis on his name in most of our marketing materials. The name recognition gets a lot of golfers coming to us specifically for fitting.
"When they arrive, they go through an elaborate process and receive very detailed stats on how the new equipment impacts their game such as spin rates, ball speed and distance gains. It's a PGA Tour level experience," says Dill.
A high closing rate is what really encouraged Dill to more vigorously market their clubfitting offerings. More than 90 percent of the clubfittings at Omni ChampionsGate result in an equipment sale.
"When we saw that metric, we knew that clubfitting and equipment could become a more viable income source for us," says Dill. "The intentionality of the golfers is really what makes it work. They've committed to coming to our facility, generally from out of state, with the intent of getting fit for clubs. By delivering the first-class fitting experience they anticipate, the sale virtually takes care of its self."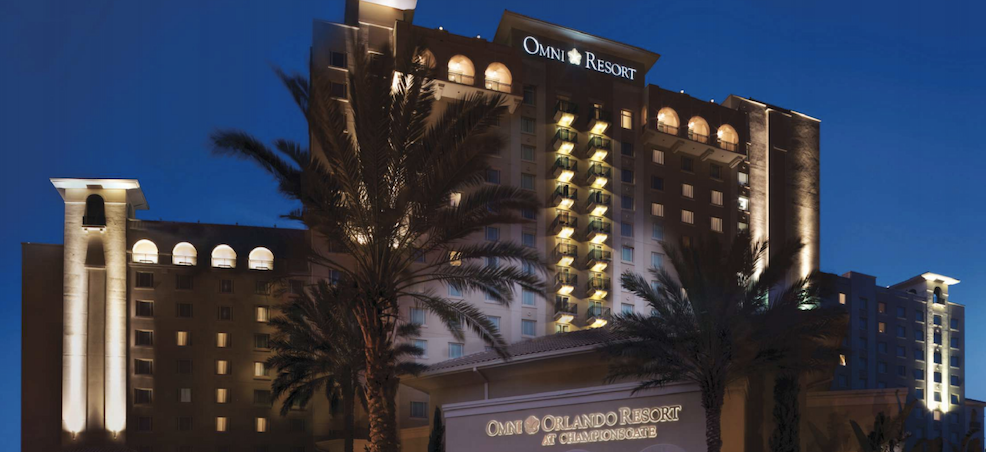 Destination golf has become a strong and growing market in recent years with the emergence of places like Bandon Dunes, Cabot Links and the soon-toopen Sand Valley. Could destination clubfitting present a new opportunity?
In Maui, where PGA Director of Instruction Ben Hongo operates the golf academy at the famed Kapalua Golf Resort, there's evidence that this trend could be emerging for people seeking a luxury introduction to the game.
"We recently booked a couple from New York who have never played golf before and specifically wanted to come here to learn the game before becoming members at a country club back home," says Hongo. "They will be staying on Maui for two weeks, over which time I'll conduct a six-day introductory golf school for them. I've customized the experience and a big part of it will be equipment and clubfitting."
Hongo will begin the specialized introductory course by using rental sets to teach the couple the basics: grip, alignment, stance and posture. He plans to spend four hours with them each of the six days, over which time he'll introduce many things such as attire, navigating the golf course, how to practice on their own and ultimately the concept of clubfitting.
"As they pick up the game and get a feel for their swing, before the end of the session I'll show them how better fitting equipment can impact their performance," Hongo says. "Clubfitting, at its foundation, is about establishing a relationship.
As fitters, we should think the people we work with as more than our customers. We should see them as partners in our business. Over the course of those six days, my goal is a form a real connection with that couple. I want them to leave here feeling confident in my recommendations for their golf games, and with a set of golf clubs they feel confident with."
Combining equipment with instruction has been a successful approach for selling golf equipment at Kapalua. Utilizing the academy's 23-acre practice facility, Hongo host "Specialty Golf Clinics" for driving, wedge play/short game and putters. Resort guests can sign up for the clinics, and for a single entry fee receive a group lesson and also get a custom fitted piece of equipment for their golf bag. The driver schools cost $450, while the wedge schools cost $275. Pricing will likely be altered, as the new 2017 allotment of equipment carry higher price tags.
"It's really gained traction. We host them about once a month at the very least," says Hongo. "When you do the math, it's been very profitable for us. Not only that, but it provides great value for the golfer. Not only are they getting a product from us that fits their game, but they're getting an instruction manual with it."
Through their three resort partners (The Ritz-Carlton, Kapalua; Montage Kapalua Bay; and Kapalua Village) the facility also offers a variety of stay and play packages that include instruction and clubfitting add-ons. "We do a great job of promoting the resort in those regards," says Kelly Burke Williams, Kapalua's director of sales and marketing. "Maui has been rated the No. 1 island in the U.S. for the past 23 consecutive years. So one of the challenges we face here is that there are so many other activities competing for people's time. We're not so much competing with the other golf courses and academies on Maui, but pushing to make Maui a bigger golf destination overall and have more influence on the industry as a whole."
That's a sentiment that's shared by Sutee Nitakorn, the PGA head professional at Ka'anapali Golf Resort also located on the island of Maui. Built in 1962, Ka'anapali was one of the first golf resorts built in Hawaii after it became a U.S. state in 1959.
"When people come to Maui to play golf, they're here to experience our amazing courses, beautiful views and great weather. They're not necessary looking to buy clubs," says Nitakorn. "We've communicated that to our equipment vendors and partners, and they recognize that our goal isn't to sell clubs on the spot.
"Instead, what we try to do through our demo days and other events is add on a memorable experience to our guests' Hawaiian vacation," continues Nitakorn. "So when they go back home and make the decision to purchase a new club, they remember how amazing their overall Hawaii experience was and trying that particular club is now part of that memory. That's why the club manufacturers have found it so important to partner with us over the years."
During demo events, the practice range at Ka'anapali Golf Resort looks more like a luau at the neighboring Ka'anapali Beach Hotel (voted the "Most Hawaiian Hotel" in the state). The last demo event was highlighted by six food trucks, loud music from a DJ and dancing.
To attract golfers and guests for their demo events, the facility works with 11 nearby hotels, including the historic Ka'annapli Beach Hotel. The affordable, family-friendly, beachfront location is one of the island's best-kept secrets.
"We treat our demo days like a big event. Where people come to experience golf in Hawaii, but also do something fun and different," says Nitakorn. "Maybe people purchase, maybe they don't. But the beautiful Hawaiian backdrop leaves them with a positive perception of golf and golf equipment. We have a unique role in helping the overall industry.