With upgrades to the practice facility and the course, Cedar Crest Golf Course is ready for the 2017 season
BY: TONY L. STARKS
Let's paint a picture. The practice putting green at Cedar Crest Golf Course is abuzz. Golfers are rolling putts from every angle as they prepare to test their strokes in the inaugural Greater Dallas Putting Championship. This first of its kind tournament was the culmination of a series of grand re-opening events at Cedar Crest debuting course and practice range renovations overseen by touring professional D.A. Weibring.
As one of the most historic layouts in Northern Texas, the story of Cedar Crest began nearly 100 years ago when, as a private club, the original A.W. Tillinghast design hosted the 1927 PGA Championship. Presently a municipal facility that's operated by the City of Dallas Parks Department, it remains one of the most popular public courses in the area and continues to earn accolades as it was recently named a GRAA Top 50 Public Practice Facility.
But things weren't always smooth sailing. In recent years the course lost some footing among Dallas golfers when the greens contracted a fungal disease that left them with barren spots. This is what inspired the most recent renovation project, which included all-new green complexes, new target greens on the practice range and new turf on the practice putting greens as well.
"It was well-known locally that our greens were in pretty rough shape over the last couple seasons," says Ira McGraw, the facility's PGA general manager. "For our grand reopening, we wanted to make sure we hosted a tournament that showcased the new greens. We've turned what used to be a weakness into one of our strengths."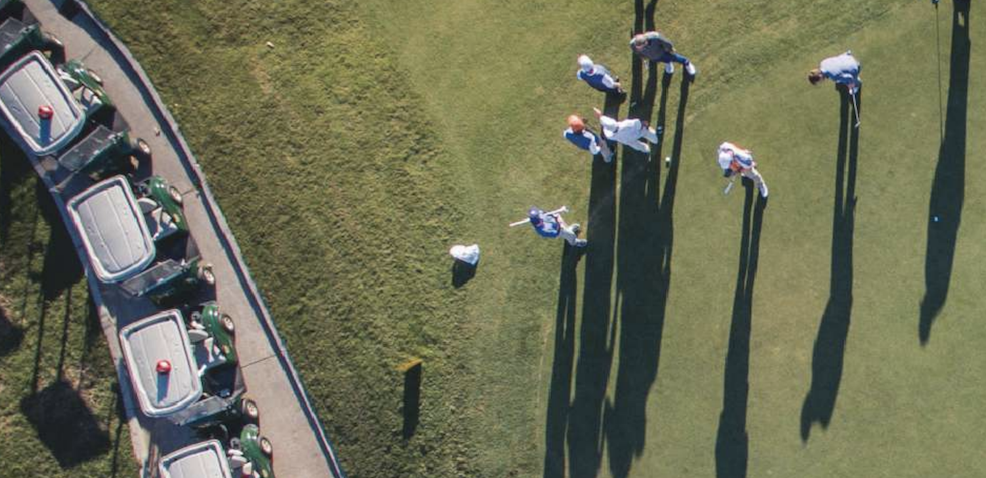 You can hear the pride in McGraw's voice when he talks about the new green complexes. He uses words like "so money" and "pure" to describe them. Weibring even offers strong testimony saying "they are the best grow in our team has done in the last five years of doing projects."
The response from Dallas golfers was exactly what McGraw was looking for. They hosted 76 teams of twosomes over the two waves – morning and afternoon. Marketing for the event and the renovations, however, began well before the first putt was rolled. The course closed for five months starting on May 1, 2016 and each day McGraw came out with his camera and documented the renovation process – posting daily videos to the course's social media channels as well as his personal outlets.
"Five months is a long time, and there is a lot of competition for golf in Dallas. We didn't want people to forget Cedar Crest as a golfing option," McGraw says. "By keeping them engaged on social media and making them apart of the renovation process, they felt invested in us. We saw them liking our posts, commenting and asking questions, so we knew they were receiving our message and we were still among their favorites.
Once we opened back up, they almost felt obligated to play and participate in the outing."
The event was setup as a standard shotgun start, however the tee boxes were placed in strategic locations on each green. There were four "extreme" putts, four "gimmies," and the rest were somewhere between eight and 25 feet, where the golfers we're expected to two-putt at the most. The fun format also allowed golfers to finish in less than two hours. Who can say they've ever played a shotgun event in less than two hours?
Proceeds from the outing supported the Northern Texas PGA Junior Golf Foundation and the Fairways to Success program: which provides high school golfers from the Dallas area with college scholarships up to $20,000. Furthermore, participants had the chance to be named "The Best Putter in Dallas."
"We've been playing Cedar Crest for years and love the track. The date of the Greater Dallas Putting Championship, the greens were running faster than I have ever seen them," says Dallas resident Craig Fusch, who along with his partner Cole Linburg claimed the title of "Best Putter in Dallas." "After going through that rough patch, the greens at Cedar Crest are now easily the best among Dallas municipals."
McGraw considered the event a monumental success and looks forward to hosting it for years to come. "This will definitely be the first of many Greater Dallas Putting Championships. But with this being the first, and just coming off the renovation, we gave golfers a taste of what the new course design was like," descirbes McGraw. "They were out there with only their putters, so when they came back in they were excited to get back out there and play the full course. Since then, we've booked almost 100 percent of the participants for rounds, which was another nice result of the putting championship format."