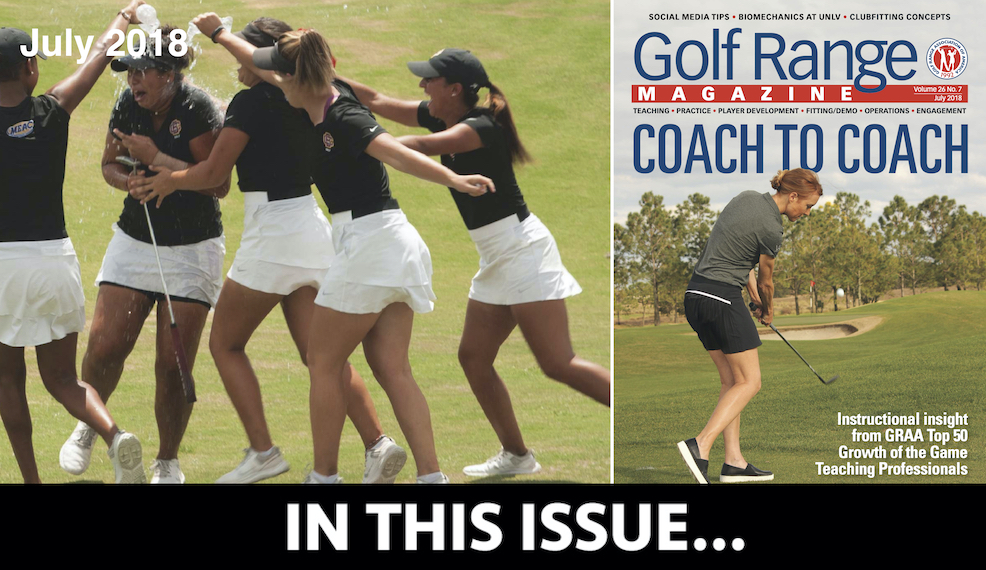 Golf Range News – Keeping you up to speed on interesting stories and trends from the golf practice-and-learning sector.
Coach to Coach – Developing and Measuring Feel. 
Understanding Dynamic Loft & Launch Angle – Two things that new fitters and apprentices should look at are dynamic loft and launch angle. 
From the Range, to the Course, to the Scorecard – A collection of ideas from some of the game's leading instructional minds on how to "transfer training."
7 Ways to Improve Your Golf Shop's Social Media Presence – Today it is a necessary marketing tool in promoting golf facilities and vital for engaging the next generation of golfers
Winning and Performance: It's a Complicated Relationship – In my 30 years of coaching and playing competitive golf, I have been both a participant and a winner.
A Tech Reboot – How This GPS Watch Can Boost Your Teaching Business.
Discover more Golf Range Magazine content and industry news here.