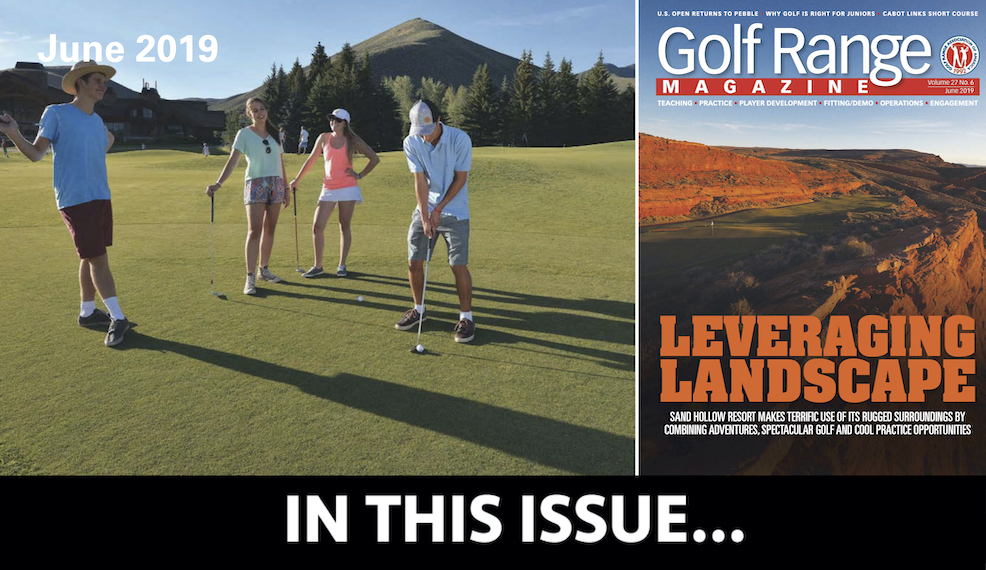 Women's Golf Day Events Held Throughout the Month of June – Tuesday, June 4 marked the fourth annual International Women's Golf Day, a global event shaped by a collaborative effort to encourage women to participate in the game through a variety of avenues.
Davis Love III Leads Course & Range Renovations a University of Virginia–Construction is progressing on Love Golf Design's redesign of the Birdwood Course at the Boar's Head Resort near Charlottesville, Virginia.
Short Course Under Construction at Cabot Links – It's been seven years since Nova Scotia's Cabot Links Golf Resort first opened.
Rock Star – QUIET, PLEASE. It's a phrase we've heard hundreds of times on a golf course.
How to Address Parents that ask…"Why is Golf right for my child?" – As a golf coach I'm sure you've heard this question from parents countless times: "Why do you think golf is the right activity for my child?"
On the Range with G-Mac – 2010 U.S. Open Champion, Graeme McDowell, on preparation for Pebble Beach.
Five to Watch at Pebble Beach – I've been chasing the PGA Tour across the country all year long, and I spent a considerable amount of time on the range watching guys hit balls prior to the last major.
Bonita Bay Renovation Underway –The esteemed private club on the west coast of Florida set to add short-game area and update infrastructure.
Setting the Scene at Sun Valley – This Idaho resort offers scenic views from the range and throughout the property. 
Discover more Golf Range Magazine content and industry news here.