2010 U.S. Open Champion, Graeme McDowell, on preparation for Pebble Beach
By: Garrett Johnston
Graeme McDowell is the last man to win a U.S. Open at Pebble Beach. His 2010 triumph required him to navigate a firm and fast golf course while competing against a star-studded leaderboard that featured names like Woods, Mickelson and Dustin Johnson. McDowell played a steady final round en route to the winner's circle, while others waivered in the tough conditions.
With the U.S. Open returning to Pebble Beach this month, we caught up with McDowell to get his thoughts on how to prepare for U.S. Open conditions at one of golf's most venerable locations.
Golf Range Magazine: What specific shots at Pebble Beach do you have in mind while you're preparing on the range?
McDowell: I'm tuning in to some particular shots that have to face that day. Mainly shots that are a little uncomfortable to me. I might talk to my caddie and say: "Hey, where's the pin on that hole? Where's the wind coming from? What shot do you think it's going to be?" From there, I might hit a few cuts and draws imagining that I'm playing to that specific pin – to confirm which shot shapes gives me the best chance of getting it close. Sometimes when it's breezy out, as it often is at Pebble, also I'll do the nine shot drill:
3 low shots: straight, fade and draw

3 medium shots: straight, fade and draw

3 high shots: straight, fade and draw
So working on a combination of those is something I will do if I know I have to play golf in the wind. So that I make sure I've got complete control of what I'm trying to do out here.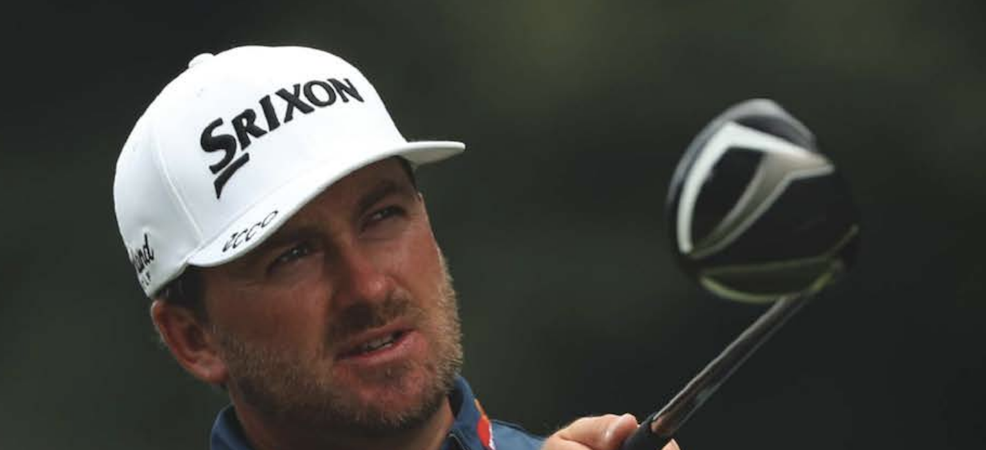 GRM:As a past champion, what are your general thoughts on playing Pebble Beach in U.S. Open Conditions.
McDowell: It's easier to me when it's firmer because the green are sloped from back to front. When it's firm, you can land it short and run it back. A hole like No. 8 is sliding the fairway line across to the right, while 11 is sliding it to the left. No. 15 is really narrow and on No. 18 the layup are is really narrow, which makes birdie on that hole a tough task. There are a number of holes where you have to play the tee shot or the approach shot positionally and know precisely where to land it.

So yeah, it's a pure U.S. Open test. It's short, fiddly, positional, firm, there are a few scary shots you've got to play, and it's a front edge golf course. You've got to be really disciplined with your iron-play.
GRM: During your standard range sessions, what do you focus on?
McDowell: It really depends. For an early morning tee time it is mainly about getting the body moving. It also depends on what the weather is doing. Early morning cold can be really just about getting warm and getting loose and getting your speed going.
Hot afternoons can be more about rhythm and kind of tuning into the golf course. Really the structure of any pre-round session for me is to putt first, chip second and hit balls last.
A lot of guys kind of do that at in reverse, but I like to feel warm going to the tee, rather than not having to hit balls for 20 minutes. You know what I mean?
GRM: Do you have a main goal or one thing you're looking to accomplish before heading to the first tee?
McDowell: The main goal for me is feel and rhythm. For amateur golfers, I think those are the two things they should try to takeaway from the range before going out to play.
I try not to stand there and hit a lot of long golf shots, it's more just about tuning in the medium and short irons and making sure you're comfortable with the scoring clubs.
GRM: How much time do you spend on the warm up?
McDowell: I normally aim for an hour, and if I have an afternoon tee time maybe an hour and 20 minutes or so – to include some extra putting. I don't specifically aim to hit any more than 30 or 40 minutes worth of full shots. Thirty minutes of full shots is quite enough unless I feel like I need to work on something. In that case I might do a pre-warm up range session and then come back to do my normal warm up.
GRM: For teaching professionals who work with a lot of amateur players, what message should they deliver if their students only have a few minutes to practice?
McDowell: Inside of 100 yards, hit a few chips and pitches. I think chipping and pitching are most important if you only had 10 minutes to prepare. Those elements help golfers with the two things we talked about earlier: Feel and rhythm.