Construction is progressing on Love Golf Design's redesign of the Birdwood Course at the Boar's Head Resort near Charlottesville, Virginia – which is home to the University of Virginia's golf teams.
"Plans for a new tennis stadium, new golf team building, new entry road, and other infrastructure provided the university with an opportunity to look at using some of the existing golf property for these facilities," said Scot Sherman, golf architect at Love Golf Design. "So, this in turn led us to consider rerouting the old course and building a brand-new layout on unused adjacent property to allow for building expansion."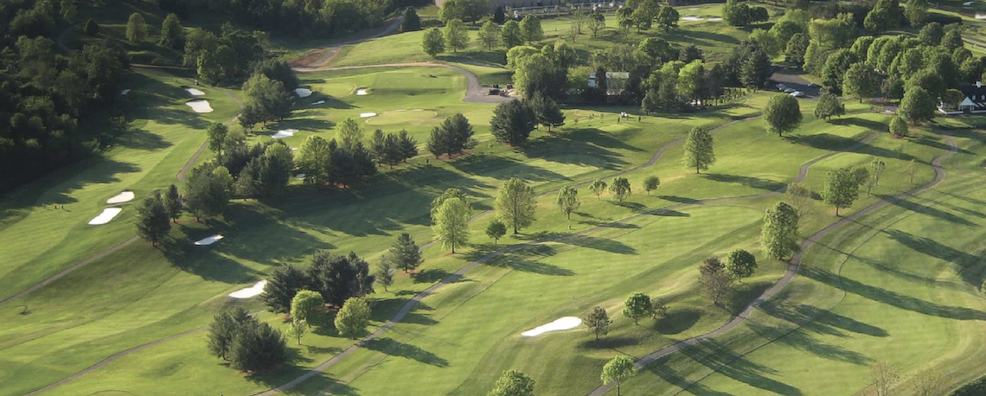 The renovation also presents the opportunity for the UVA Foundation, which operates the property, to re-think their golf business and began to consider facilities that would address the demands of today's golfer and resort guest. So they initiated the idea of a new 18-hole course along with a new putting course, a six-hole short layout and new practice facilities.
"We can't wait to dive into the details of the new short course. Although it is only six holes, this will be a lot of fun to design, build and eventually play," said Sherman. "They will all be par-three holes ranging from 85 yards to about 165 yards."
At the same time, construction is underway for new practice facilities for the UVA women's and men's golf teams to mesh with their new building – the Dean Family Golf Performance Center.
MacCurrach Golf Construction started work in summer 2018 on the new practice tees for the golf teams next to the new Dean Family Golf Performance Center. Construction then turned to the new golf course, the short layout, practice area and putting course in autumn 2018. The new golf facilities cover just over 220 acres.
"We appreciate the opportunity to work on such a grand scale here at Birdwood," said Davis Love III. "The university is blessed to have plentiful land, which gives us the room to create some thought-provoking strategies, so we are excited to have the design process underway in the field."
The full property, including the redesigned course, is scheduled to reopen in late spring 2020.