It's been seven years since Nova Scotia's Cabot Links Golf Resort first opened. Within that short time it has become one of the most sought after seaside golf destinations in North America.
It's maiden Cabot Links course, constructed by Canadian architect Rod Whitman, received much acclaim for it's rustic and purist links design. In 2016, the renowned Cliffs Course opened for play. The work of respected architects Bill Coore and Ben Crenshaw, the course is currently ranked No. 9 on the Golf Digest list of the World's 100 Greatest golf Courses. Cabot Links sits and No. 43, making one of just two properties on the planet to boast two Top 100 courses.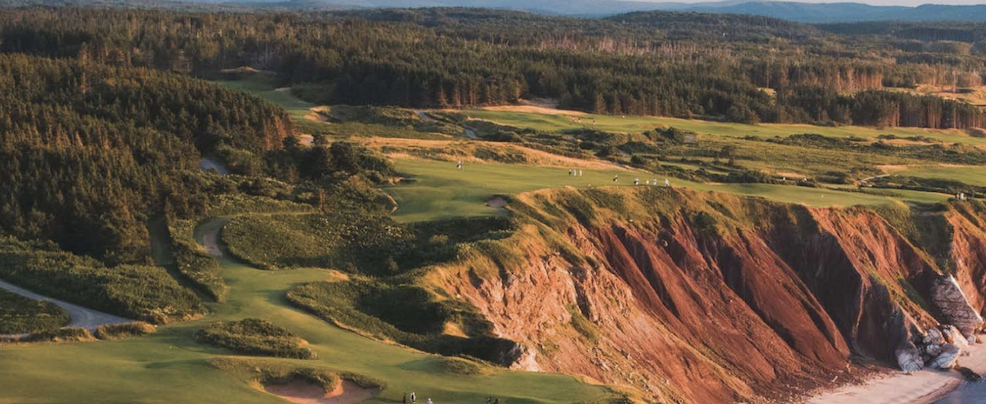 Now a third course is slated to join the illustrious bunch, as construction of a 10-hole par-3 layout is underway.
"It's a little less serious, and it's a lot more fun," general manager Andrew Alkenbrack told CBC News. "You can play it a lot faster as well … so it's perfect if you're short on time, or you're short on daylight."
The short course trend continues to be an important element for some of the world's top resort destinations. Don't be surprised if Cabot's 10- hole track joins the ranks of Bandon Preserve and the Punchbowl, The Cradle at Pinehurst or the Peter Hay Par 3 at Pebble Beach.
Whitman is back to layout the par-3 playground. "Not unlike Cabot Links and Cabot Cliffs, it should feel natural, it should look natural," added Alkenbrack. "Rod's great at letting Mother Nature do the majority of the work and kind of following Her lead."
Construction is already underway and it's being built on land the resort owns just inland and uphill from Cabot Cliffs. Its location will offer amazing ocean views as well as sights of Cabot Cliffs. The course is scheduled to open in 2020.