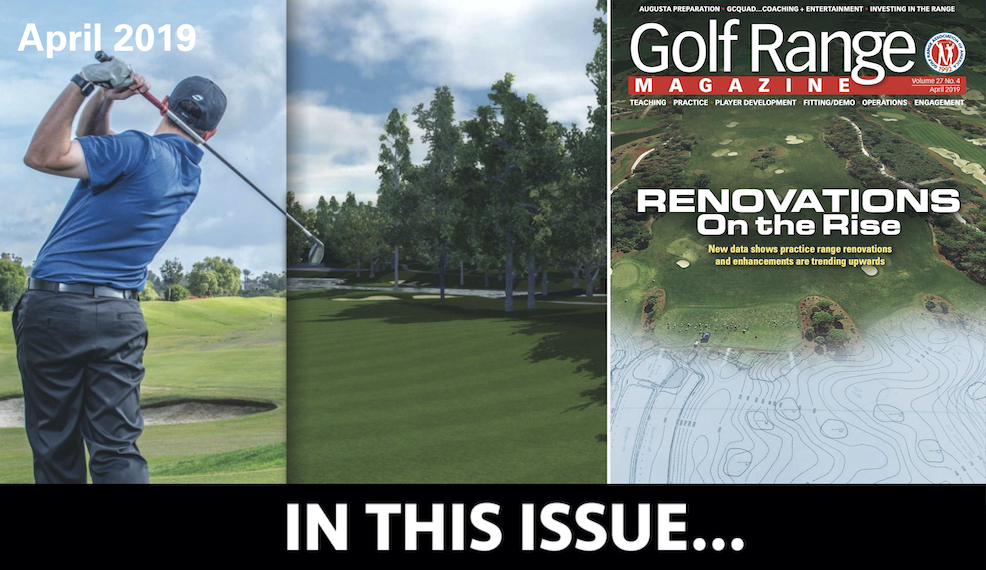 Woods & Hanse Team in Hawaii – Tiger Woods and TGR Design have been unveiled as lead architects for one of two golf course projects at Mãkaha Valley Resort on the island of O'ahu.
Lounging Around – Topgolf continues to expand its already massive golfing empire.
Renovations on the Rise – New data from various sources has confirmed that practice range renovations are on the rise.
Mickelson Designs New Practice Facility at Alma Mater ASU – Arizona State University unveiled its new state-of-the-art practice facility and the new home for Sun Devil Golf at Papago Golf Course late last year.
Fit for Kids – Starting a child in the game the right way requires several things.
Habits of a Champion – Zach Johnson will be in the spotlight this month when he joins fellow past Masters champions.
Snedeker: How the 9-Time PGA Tour Winner Practices and Prepares for Augusta –  Brandt Snedeker on Augusta National,
Changing Times: Repurposing Golf Course Acreage for Enhanced Practice Facilities –  DuPont Country Club in Wilmington, Delaware, is in the process of constructing new practice facilities.
Adapting to Survive  – Like much of Southern California, for years San Luis Obispo was plagued by abnormally dry weather and drought conditions.
Covered from all Angles – The Foresight GCQuad uses quadrascopic technology to capture 200 pictures from four perspectives as the golf club impacts the ball.
Discover more Golf Range Magazine content and industry news here.