New data shows practice range renovations and enhancements are trending upwards
New data from various sources has confirmed that practice range renovations are on the rise, and that the trend is likely to continue as the industry evolves to meet the needs of golf consumers.
The Sports & Leisure Research Group in conjunction with the American Society of Golf Course Architects (ASGCA) conducted its annual Golf Facility Market Trend Watch, which surveys facility owners, golf course operators, superintendents and architects to reveal industry trends.
One major finding for 2019: An enhanced practice range moved to No. 1 in importance when evaluating golfers' most coveted amenities.
The Golf Range Association of America in conjunction with Wittek Golf conducted it's own survey of facility operators, owners and PGA Professionals and discovered that among those surveyed, the number of range renovations has increased annually for the past five years.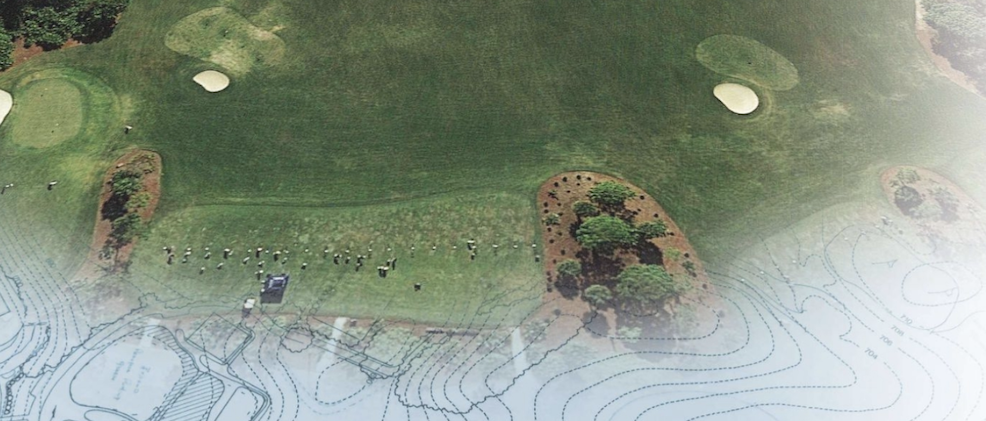 "Another piece of research we've recently completed with the World Golf Foundation and WE ARE GOLF underlines a ubiquitous love affair, for a lack of better term, with these new F&B and entertainment-oriented ranges – like Topgolf or Drive Shack," says Jon Last, President of the Sports & Leisure Research Group. "Much of the industry has embraced their potential for creating the next generation of people engaging with the game and obviously the revenue opportunities that come along with that.
"We're seeing a lot of consumers seek this more condensed and gamified golf experience, and that's perked the interest of the green grass community to say, 'Hey, we need to get more out of what have to offer,'" Last says. "What's reflected there from a more qualitative standpoint is that historically the range has been viewed as maybe an afterthought or just a necessity for any golf operation. Now there's been a recognition that the range can really stand on its own and be a revenue driver."
A perfect example is San Pedro Driving Range & Par 3 in the city of San Antonio. The facility is one of eight city-owned properties operated by the Municipal Golf Association of San Antonio and is the only course among the group not to offer a full-length 18-hole layout. ASGCA President Jeff Blume renovated the property three years ago to feature a par-3 course that wraps around a large practice range.
"Since we renovated it, San Pedro has become the most profitable property operated by the city of San Antonio, which includes some really quality courses such as Brackenridge Park – a Tillinghast design that was done in the 1920s that is a great facility," says Blume. "It's amazing that this little San Pedro facility is turning the most revenue. It's open late, it's lighted, the range is large, it has the par-3 course and they offer a sports bar type setup. It has really taken off."
While architects may find more joy in designing a full-length 18-hole championship golf course, Blume acknowledges that there is great opportunity in designing enhanced practice ranges. He also says that range renovations are less costly for golf facilities to endure, which increases the likelihood that course owners will invest in the project.
"From the architectural standpoint, these type of projects also create challenges that can be exciting and fun for a designer," says Blume. "They are achievable projects that show tangible results. Just look at San Pedro."
Beyond an increase in financial viability enhanced range facilities have also proven to be a source of broadening golf's demographics. If you've visited a Topgolf venue recently you may have noticed that customer demographics are much more diverse than a traditional golf course in terms of age, gender and demographic. While that's a result of intentional marketing efforts, it also represents an outcome that golf as a whole is craving.
Green grass facilities that take a similar approach are certainly counting on a similar end game in the long run.
"Anecdotally, we recently conducted a one-onone interview with a young man who's new to the game as part of another research study," says Last. "He said something that I wish I could've bottled up and shared with the whole industry. He said 'Well, you know, golf has gotten really cool lately.'As he embellished on it, it was clear that he was reflecting on golf's current accessibility to people like him. Range facilities like we're talking about are creating more entry ramps into the game that are devoid of many of the perceptions that are related to the game traditionally."
Adds Blume: "These type of facilities are giving people a place to learn and cultivate their interest in golf at their own pace. It takes the pressure off of having to be a good player to be accepted."
Golf is a hard game, that's universally known throughout the industry. It takes awhile for the game to not only acknowledge that, but to also begin removing the tangible barriers for entry. The emergence of enhanced practice ranges is looking like a valuable solution to that long pondered question.
"I think this is just the tip of the iceberg," Blume continues. "It's long over due that we've needed these type of facilities, and they haven't been around long enough for us to really know what the lasting implications will be. We've yet to see the full benefits as an industry, but I'm bullish in believing that we're going to have some great results."