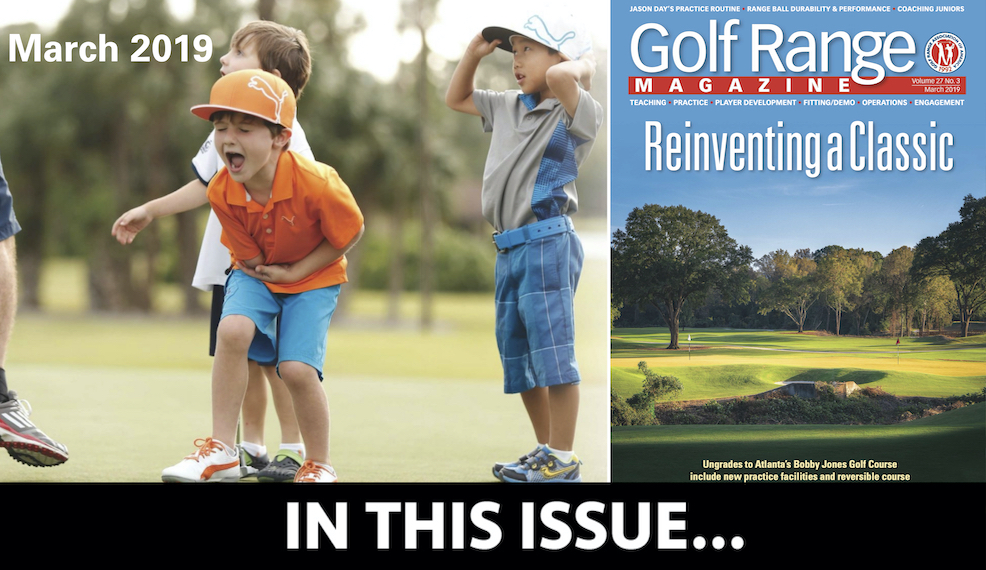 Best Pee-Wee Golf Swing in the World Video Contest– The kid-centric contest is operated by Little Linksters along with the Little Linksters Association for Junior Golf Development and The Littlest Golfer.
Dustin Johnson Opens New Facility at Namesake Golf School at TPC Myrtle Beach – Dustin Johnson, currently ranked No.1 in the World Golf Rankings, christened a new facility at his namesake golf school last month at TPC Myrtle Beach.
Reinventing a Classic – The iconic name of Bobby Jones is synonymous with Georgia golf. As a founder of Augusta National Golf Club and co-founder of the Masters Tournament, his name is revered throughout the Peach State and the golfing world.
Coaching Juniors – What drives a golfer to be their best? What factors separate those that overcome rough patches from those who do not?
In a DAY's Work – Jason Day's pre-round warm-up routine.
Range Ball Durability – Performance and durability are the two most important factors when considering which balls to stock on your practice range.
Plane to See – The latest offering from Tour Striker was co-developed by company founder Martin Chuck and fellow PGA Professional David Woods – the PGA Director of Golf at The Vintage Club in Indian Wells, California.
Discover more Golf Range Magazine content and industry news here.