We tested multiple range balls to see which held up over time
By: Tony L. Starks
Performance and durability are the two most important factors when considering which balls to stock on your practice range. If you're able to extend the lifespan of your golf balls, it can likely save you a considerable amount of money over the course of a season.
Stadium Golf Center in San Diego replenishes its full arsenal of 55,000 golf balls once every three months. "We do it because we strive to provide a high level of performance and quality to our customers," says Monte Leong, the facility's PGA General Manager. "We want players to feel like every ball they hit is in perfect condition and there's no fall off from shot to shot."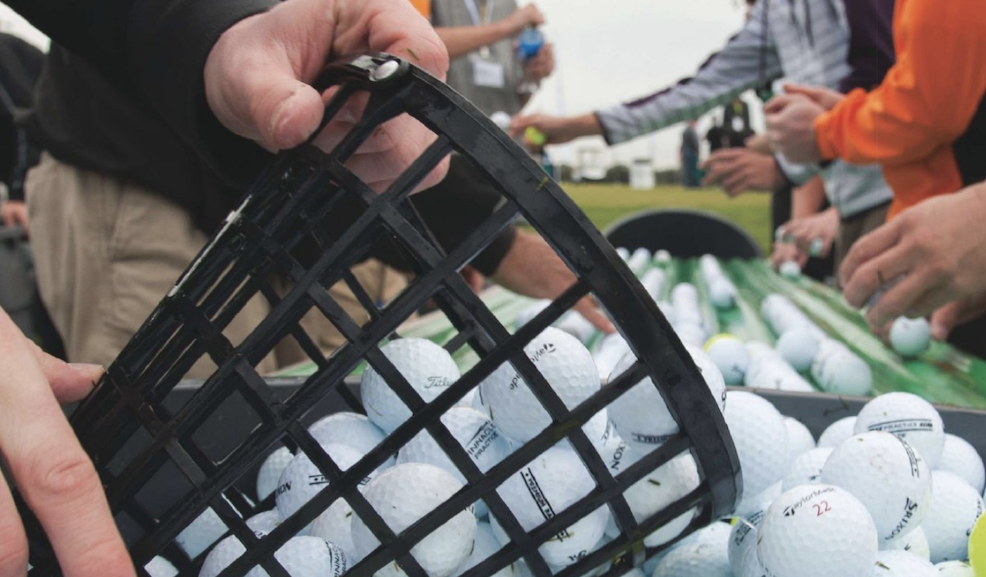 Stadium is one of the biggest and most active ranges in the city, which affords them the ability to restock their range balls with such regularity. But if they could justifiability replenish balls every four months instead of every three, there could be substantial cost savings in the long term. However, making this type of decision requires accurate data and planning.
If you're a smaller operation purchasing range balls can be a big time line item and your budget may not support updating your arsenal of practice pellets with great frequency. With that said, it would pay dividends (literally) for you to understand which range balls have the greatest durability – in this instance, durability is being defined as maintaining a consistent level of performance over time.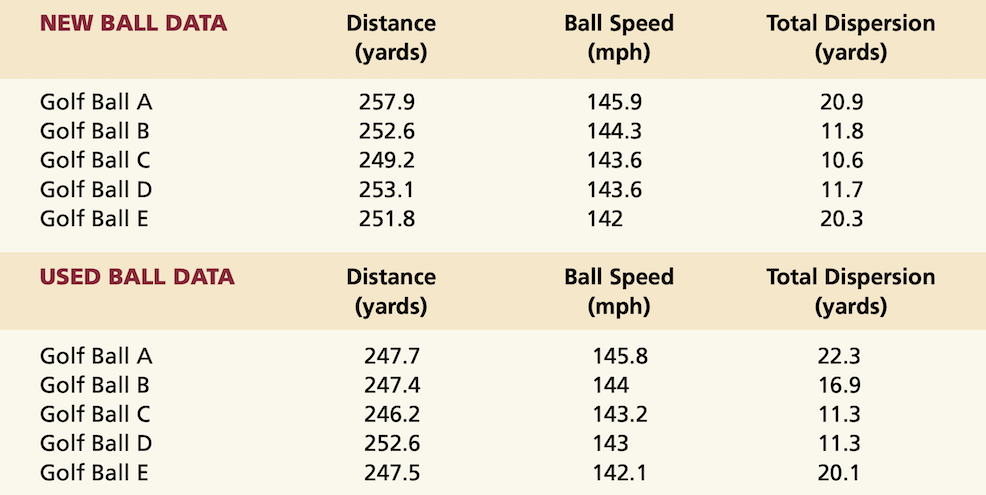 The data (above) shows a few interesting points. The two golf balls with high dispersion rates initially (brand new balls), didn't see great variance after they were used for two months. The others all show slight increases in dispersion while one stayed relatively consistent (Golf Ball D).
One fairly uniform discovery is a slight dip in both ball speed and distance across the board, which signals that the more range balls are hit, the shorter distances they travel. If we view that as a constant, then looking at dispersion rate (or how accurate the ball is) may be a strong determining factor when you're selecting the right ball for your facility.
We hope you found this study helpful and we encourage you to reach out to our editorial team if you have questions or comments.