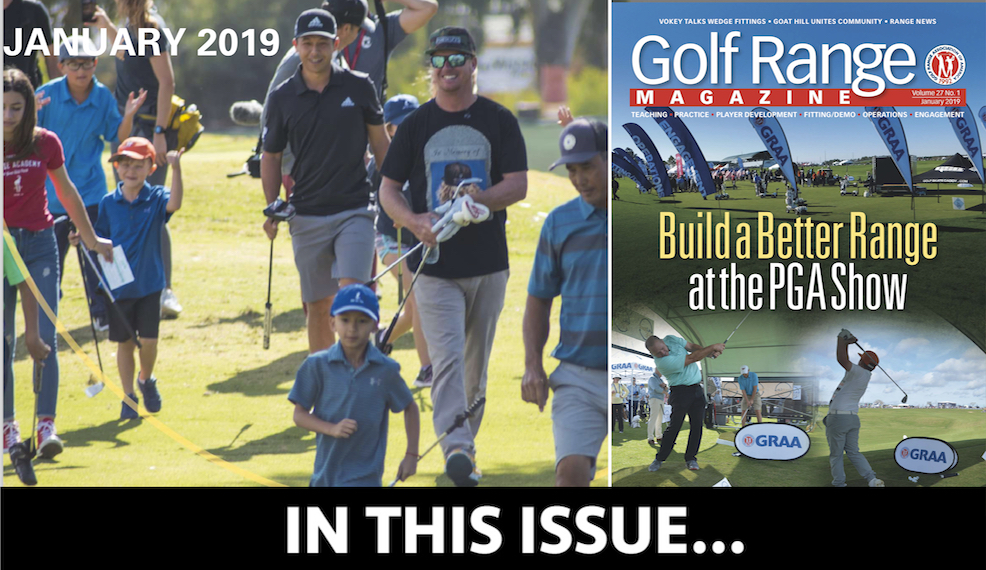 Best Clubfitters in America Announced –Golf Digest released its 2019 list of America's 100 Best Clubfitters
Mi Casa, Su Casa – Casa Verde Golf, in conjunction with The Golf Club at Moffett Field and OB Sports Golf Management, recently completed a comprehensive rebuild of the facility's practice.
A Smart Renovation – SMART Golf & Fitness was founded in 2011 with the goal of helping golfers of all abilities unlock their potential through a combination of coaching, fitness and healthy habits.
Wishbone Brawl Brings the Community Together to Celebrate the Game – While all eyes were on"The Match" in Las Vegas last November, just 320 miles away in Oceanside, California, another course was preparing for its own exhibition match the following day.

Midwest Makeover – Country Club of Lincoln breaks ground on range renovation
Wedge Fitting Tips from Bob Vokey – Bob Vokey's name is synonymous with finely crafted wedges.
Inside Job – The ability to use FlightScope on an indoor simulator comes in handy for instructors who want to focus on the process of improvement
Discover more Golf Range Magazine content and industry news here.