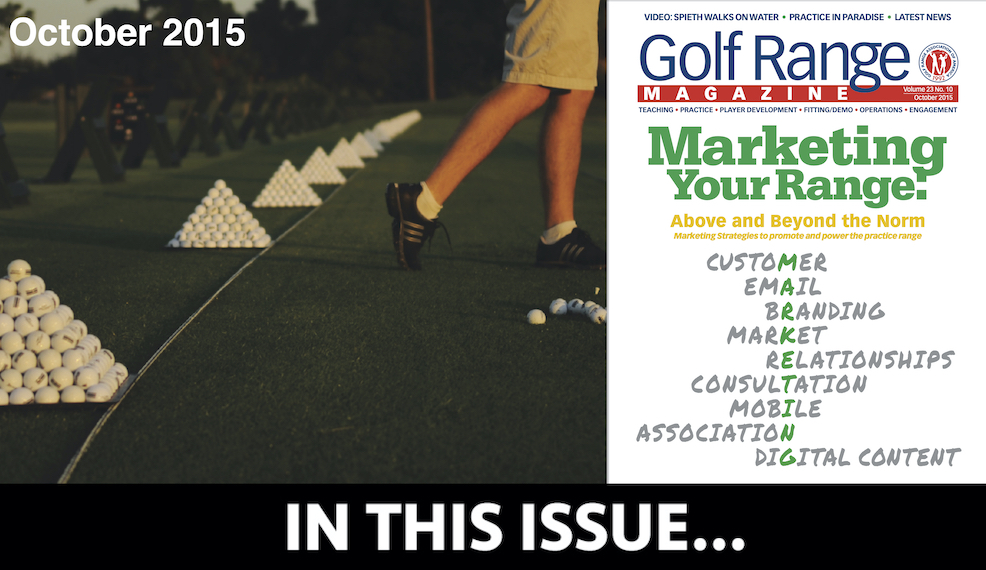 Golf Range News – Keeping you up to speed on interesting stories and trends from the golf practice-and-learning sector.
Marketing Your Range: Above and Beyond the Norm – Marketing strategies to promote and power the practice range.
Don't Practice, Have a "Recital" – When a musician or a dancer performs a recital, by the time they take the stage their routine is so engrained that they're just going through the same motions they've done a thousand times in rehearsal.
Conway Farms Debuts Practice Range Renovation at BMW Championship – Tour player reactions to the newly renovated facilities.
Practice Ranges of Paradise – The famed Casa de Campo resort is constructing a new practice range with "teeth," while Hawaii's top resorts offer practice with a view.
The Randy Myers Stretching Pole – It's no stretch of the imagination to see the Randy Myers Stretching Pole serving the populace.
 Discover more Golf Range Magazine content and industry news here.