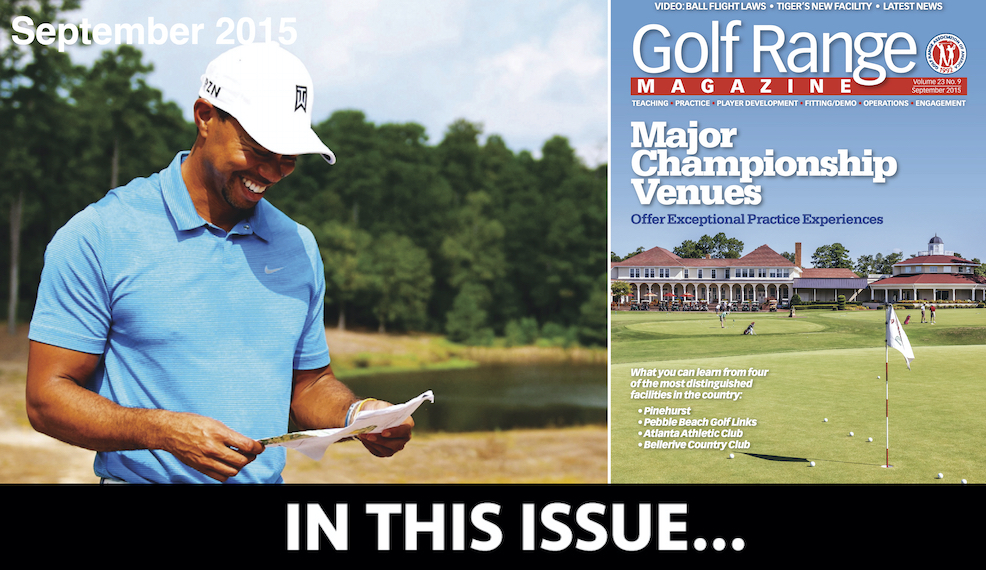 Golf Range News – Keeping you up to speed on interesting stories and trends from the golf practice-and-learning sector.
Major Championship Venues Offer Exceptional Practice Experiences – What you can learn from four of the most distinguished facilities in the country.
Golf Range Architecture: Design Your Range as if Money Were no Object – Lester George is an award-winning golf-course architect, based in Midlothian, Virginia. His portfolio includes new designs, renovations and several courses for The First Tee.
The Will to Compete – After facing a devastating setback, LPGA Tour golfer Maria Hernandez grinded it out on the range to return to competition.
Tiger's First Golf Course on American Soil Features First-Class Practice Facilities – During his thrilling playing career, Tiger Woods has been known as one of the great workers and students of the game, spending hours with top teachers honing his skills and practicing at unmatched locations.
Helping Students Generate Distance and Speed with the Power Fan – This resistance-based training aid has withstood the test of time and continues to be a favorite among top teachers.
 Discover more Golf Range Magazine content and industry news here.