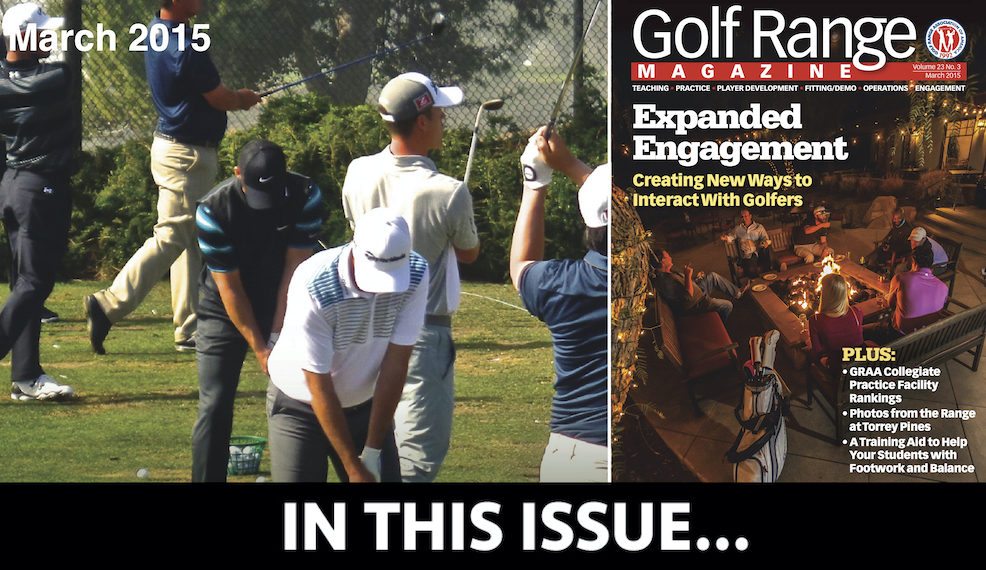 Golf Range News – Keeping you up to speed on interesting stories and trends from the golf practice-and-learning sector.
Expanded Engagement – Creating new ways to interact with golfers.
Practice by the Pacific – What makes the range at Torrey Pines special is that everyone can use it.
Top 25 College Basketball Teams in the Nation and Ranking their Golf Practice Facilities –  Similar to the USA Today Coaches Poll, we reached out to golf coaches representing the top 25 ranked universities in this month's b-ball tournament and asked them to rank the premier collegiate golf practice facilities in the country.
Foot Wedge: Influencing Your Student's Swing from the Ground Up – PGA Professionals use the Foot Wedge to help students improve weight distribution and transfer, as well as footwork.
Discover more Golf Range Magazine content and industry news here.