What makes the range at Torrey Pines special is that everyone can use it
BY: TONY L. STARKS
The practice range at Torrey Pines in San Diego is perhaps one of the most accessible on the PGA Tour, both during the Farmers Insurance Open and otherwise. As one of the best municipal golf courses in the world – Bethpage is neck-and-neck, but ocean views always tilt the scale – the driving range is open to the public seven days a week. The only time it closes is on Monday afternoons for extended maintenance, but at any other time golfers can walk up, purchase balls from an automatic dispenser and get to work.
"Torrey Pines is one of the most attractive golf destinations not just in California, but the entire country," says Joe DeBock, the facility's PGA head professional. "We have golfers travel from all over to play our course, but local golfers appreciate the true municipality of Torrey Pines. They can walk up with their family or friends, spend time on the driving range, practice greens and then just enjoy the natural beauty."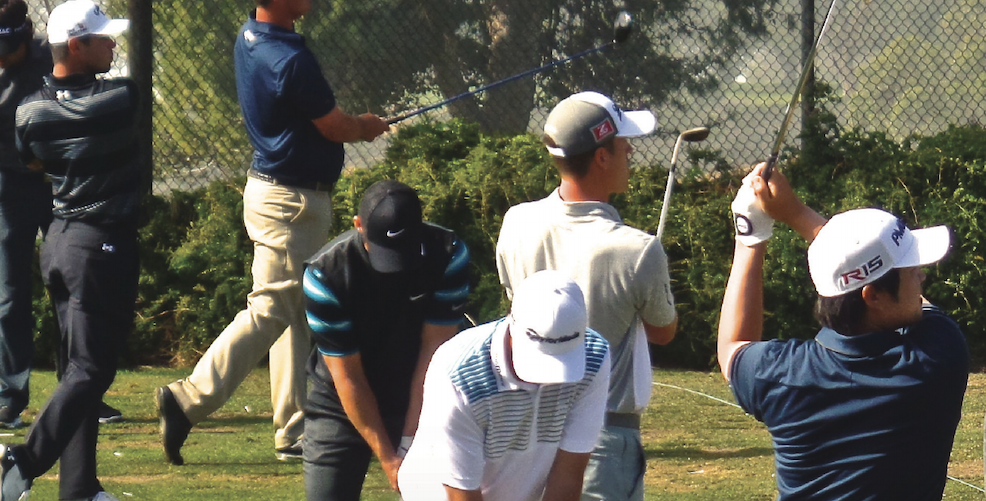 During the Farmers Insurances Open, attendees can enjoy some of the game's most beautiful golf swings up close. During tournament week the Torrey range was jammed with activity, which included fans waiting for autographs and jostling to catch a glimpse of their favorite golfers. Here are a few images from the range at this year's Farmers Insurance Open.