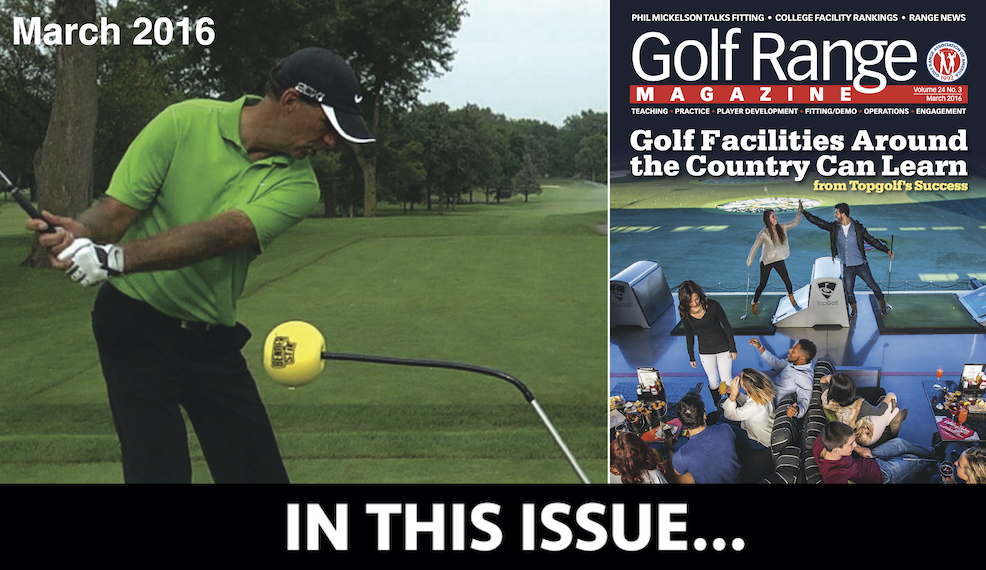 Golf Range News – Keeping you up to speed on interesting stories and trends from the golf practice-and-learning sector.
How Golf Facilities Around the Country Can Learn from Topgolf's Success – Topgolf is Making Millions and Reaching New Golfers.
In Celebration of March Madness, the GRAA is Taking the top 25 College Basketball Teams in the Nation and Ranking their Golf Practice Facilities – Similar to the USA Today Coaches Poll, we reached out to golf coaches representing the top 25 ranked universities in this month's b-ball tournament and asked them to rank the premier collegiate golf practice facilities in the country.
Fitting Phil – Mickelson reveals his intricate clubfitting process and how he test equipment.
The BenderStik: "Practice Doesn't Make Perfect, Perfect Practice Makes Perfect" – Providing instant feedback to help your students ingrain a reliable and course-ready swing, even when you're not by their side.
Discover more Golf Range Magazine content and industry news here.