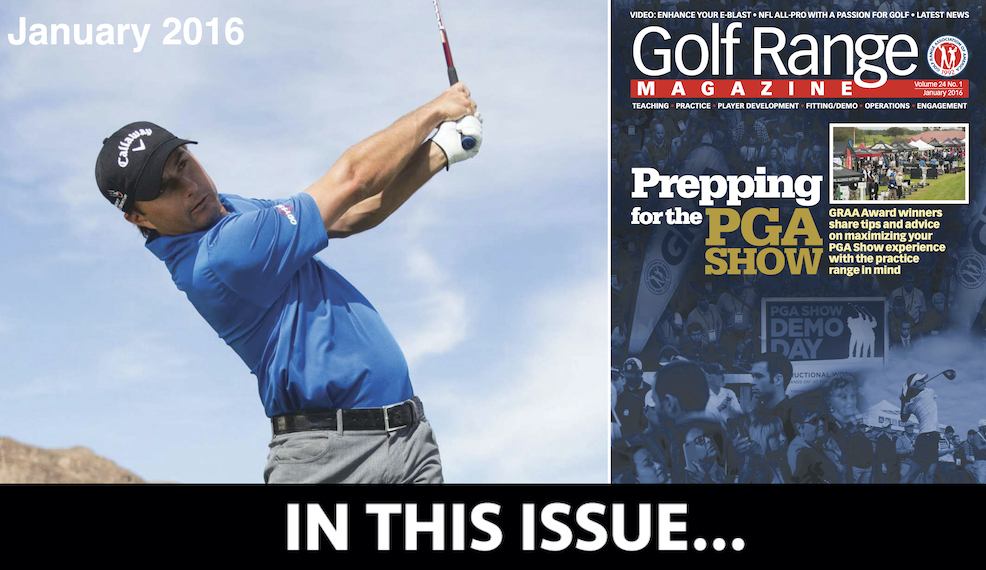 Golf Range News– Keeping you up to speed on interesting stories and trends from the golf practice-and-learning sector.
Prepping for the PGA Show –GRAA Award winners share tips on how to utilize the PGA Show to improve your business back home with the practice range in mind.
Hard Hitting Practice Habits – NFL All-Pro Patrick Peterson works tirelessly to perfect his game on the field and on the golf course.
Early Season Tour Winners Keep Their Game Sharp, Despite Short Offseason – Coaches of Kevin Kisner and Smylie Kaufman reveal why these young tour players were poised to win in 2016.
MobileApp Makes Swing Analysis Easy – Slow motion video analysis app for iPhone and Android is used by coaches and athletes in multiple sports.
Discover more Golf Range Magazine content and industry news here.